Here are the top twenty aircraft transactions for this year through September 2017.  We list these in order of highest to lowest.  Note the top twenty account for 617 out of 2,157 aircraft and sum to 28.6% of the total year to date.
Boeing has the lead at 302 compared to 214 for Airbus among the top twenty.  Here's a breakdown by model, for each of these two big OEMs.
The data explains where each of the two big OEMs is strong and seeing a lot of market attention.  It also explains a lot about each company's fortunes.  For example, nearly three-quarters of Airbus' transactions are for the A320 family while at Boeing 48% of the transactions are for the 738NG.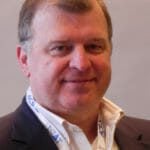 Co-Founder AirInsight. My previous life includes stints at Shell South Africa, CIC Research, and PA Consulting. Got bitten by the aviation bug and ended up an Avgeek. Then the data bug got me, making me a curious Avgeek seeking data-driven logic. Also, I appreciate conversations with smart people from whom I learn so much. Summary: I am very fortunate to work with and converse with great people.