South Africa-based regional carrier Airlink is set to resume services to Madagascar. In a statement from Johannesburg today, Airlink said it would "restart scheduled services between South Africa and Madagascar from 30 January 2023." This follows the lifting of a ban that has kept South Africa-based airlines out of the island nation's skies for nearly three years.
The resumption of flights linking Johannesburg with Antananarivo follows the lifting of Madagascar's Covid-19 travel restrictions and its subsequent ban on air services to and from South Africa. A schedule published by Airlink indicates that the outbound Flight 4Z 252 will depart Johannesburg at 10.00 local time every Monday, arriving in Antananarivo at 14.10. The return leg 4Z 253  will depart Antananarivo at 15.00 the same day, arriving at Johannesburg OR Tambo at 17.40. 
The Johannesburg-Antananarivo service will resume with a single weekly flight on Mondays, increasing to three flights weekly on Tuesdays, Thursdays, and Sundays, from 14 February 2023. Daily services will be reinstated thereafter, in tandem with demand.    
"Airlink, as the designated South African carrier to Madagascar, welcomes the Madagascar government's lifting of the prohibition which lets us re-establish these air services that are vitally important economic, trade, and tourism connections between the two countries.  We are looking forward to re-connecting South Africa with Madagascar and resuming our role in support of the recovery of ties between the two markets," said CEO and Managing Director, Rodger Foster.
South African services remained suspended
Although Madagascar officially lifted its two-year Covid-19 travel restrictions last April, opening the way for the resumption of international travel for carriers from Turkey, France, Ethiopia, Mauritius, Mayotte, and La Reunion among others, links with South Africa remained shuttered for parallel reasons, unrelated to the pandemic. That impacted Airlink, the only carrier that offered a direct service between the island and mainland South Africa.
Airlink says that Antananarivo, as Madagascar's capital and main commercial and economic hub, will be its "immediate priority." The resumption of services to Nosy-Be, a popular and unique Indian Ocean beach destination renowned for its pristine flora and unique fauna, which include whale sharks and lemurs, "will be considered in due course."
South Africa is an important source market and supply-chain link for Madagascar's business and leisure tourism sector. Johannesburg's O.R. Tambo International Airport is well positioned for Madagascar-based businesses and travelers to access destinations within Southern Africa and in conjunction with Airlink's airline partners, destinations in the Americas, the UK, and Europe.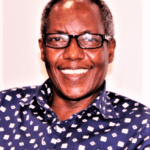 With more than 30 years under the belt, Michael Wakabi is a versatile journalist with a talent for writing across a variety of fields. Over the past two decades, he specialised in special projects, aviation and technology.