A new and downsized version of Italian flag carrier Alitalia is set to launch next April, beginning with a fleet almost half the size of the current airline. Called ITA (Italia Trasporto Aereo), the airline is seeking partnerships with other airlines and is in talks with both Air France-KLM and Lufthansa.
Italian media revealed some details of ITA this week. The plan is said to be discussed within the government on December 18 and should be sent to parliament on the 21st. Last October, the government issued a decree that approved the establishment of a new national airline as the successor to troubled Alitalia. At the time, the project was called Newco, but ITA has been adopted as the new name.
The recent history of Alitalia has been marred by losses and social unrest. In 2014, Etihad took a 49 percent-share for EUR 560 million that was expected to bring Alitalia back on track. But when a much-needed restructuring plan met strong union opposition, Etihad stepped out and Alitalia went bankrupt in May 2017.
Since then, the government has kept the airline going by pumping hundreds of millions into the company. Lufthansa, easyjet, Ryanair, and even China Eastern had a look at buying Alitalia, as was a combination of Delta, easyjet, and state-owned railway company Ferrovie Dello Stato Italiane. Each plan collapsed, forcing the government to take full control this April to save Alitalia from ending operations. With Italy heavily impacted by the Covid-crisis – Alitalia suffered a net loss for the first half-year of EUR 430 million -, the airline became a fully funded and state-operated company from May. Behind the scenes, a plan was drafted for the new company that is said to require a EUR 3 billion investment.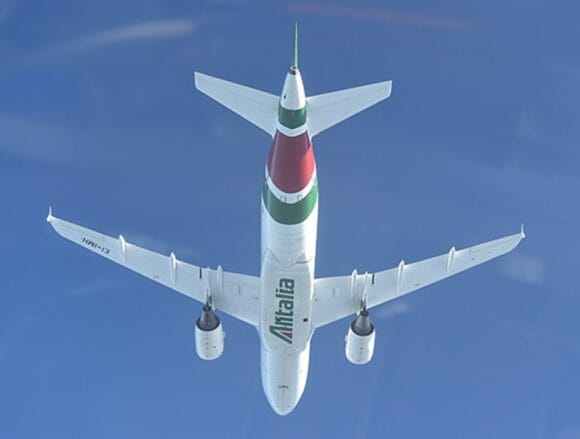 Alitalia has a fleet of 22 A319s between 8 and 20 years old. (Alitalia)
Whereas pre-Covid Alitalia operated a fleet of 104 aircraft (currently 61), ITA is said to commence services with just 51 next Spring. This is down from the ninety that was mentioned in a previous plan. Most of the fleet will be short to medium-haul aircraft as ITA will focus on this market until the air travel industry has returned to 2019-levels around 2023. With the recovery of the long-haul network expected to take at least a year longer, ITA's long-haul fleet will initially consist of just six aircraft compared to Alitalia's 26.
Fleet to be reduced to 51
The five-year plan foresees a return to a fleet of 104 aircraft by 2026 by purchasing new aircraft. Alitalia's fleet has operated an old fleet, with its Airbus A319-A320-A321s, A330s, Boeing 777s, and Embraer E170-E190s between eight and 22 years old. ITA's wish list includes the Airbus A330neo, A350, and Boeing 787, as well as the latest medium-haul types. Expect some busy months ahead for the sales teams from Airbus, Boeing, and Embraer.
The draft seen by Corriere Della Sera and Sole 24 Ore includes a drastic reduction in staff numbers. From 11.000 staff with Alitalia, ITA will start with 5.000 of which 2.155 are cockpit and cabin crew and the remainder is needed for ground handling, operations, and maintenance. Alitalia staff will be able to apply for jobs within the new airline, but how this will be done is subject to negotiations with the unions. Some staff could be kept on furlough until the airline has reached some substantial operation levels. Expect the war between the unions and the government to be intense, although staff has few options as Alitalia is more or less bankrupt.
ITA can't go it alone
Acting CEO Fabrizio Lazzerini said in a virtual hearing with parliament on December 16 that the new airline won't be able to go it alone without seeking partnerships. This May, Alitalia left the SkyTeam alliance that includes Delta, Air France-KLM, and Virgin Atlantic. Lazzerini said that he has opened up the discussion with Delta and Air France-KLM as well as Lufthansa Group about any form of commercial partnership or joint-venture, starting talks from a clean sheet of paper.
Air France-KLM has confirmed it is in talks with the new airline but didn't disclose any details. Back in 2018, the French-Dutch group was considering bidding for a share in Alitalia but in the end, decided differently. As its own financial position has drastically worsened since the Covid-crisis and additional state funding through a share or equity program is most likely to happen in 2021, the group is in no position to step in and help ITA as an investing partner. The same applies to Lufthansa, which is in a restructuring plan. Despite its own issues, Delta seems to be the strongest potential partner but will have to get a full understanding of ITA's potential before it could make any commitments.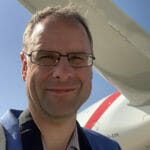 Active as a journalist since 1987, with a background in newspapers, magazines, and a regional news station, Richard has been covering commercial aviation on a freelance basis since late 2016.
Richard is contributing to AirInsight since December 2018. He also writes for Airliner World, Aviation News, Piloot & Vliegtuig, and Luchtvaartnieuws Magazine. Twitter: @rschuur_aero.