Embraer announced this morning: "Embraer and American Airlines Inc. signed a firm order for 15 E175 jets in a 76-seat configuration. The contract has a value of USD 705 million, based on current list prices, and will be included in Embraer's 2018 fourth-quarter backlog. Deliveries will take place in 2020.
Combined with the airline's previous orders for the E175, this new contract results in a total of 104 E175 jets for American Airlines since 2013. The most recent order took place in May 2018 for 15 aircraft.
American Airlines selected Envoy, a wholly owned subsidiary of American Airlines Group, to operate the 15 aircraft, which will be configured with a total of 76 seats, being 12 in First Class and 64 in Main Cabin, including Main Cabin Extra seats.
"This new order from American Airlines continues to show the value that airlines place on our best-selling E175 aircraft," said Charlie Hillis, Vice President, Sales & Marketing, North America, Embraer Commercial Aviation. "We are fully committed to providing fleet solutions that have a positive bottom line impact, and our E175 leads the charge with over 80 percent market share in the North American market."
Including this new contract, Embraer has sold more than 435 E175s to airlines in North America since January 2013, earning more than 80% of all orders in this 76-seat jet segment.
Embraer is the world's leading manufacturer of commercial jets up to 150 seats. The Company has 100 customers from all over the world operating the ERJ and E-Jet families of aircraft. For the E-Jets program alone, Embraer has logged more than 1,800 orders and 1,400 deliveries, redefining the traditional concept of regional aircraft."
This is clearly a boost for Embraer which has removed 100 E175-E2s from its order book because of the scope clause issue.  The E-175 continues to attract orders because it meets the scope limits and is an attractive option for the US airline market.  Also important to note is the last series for regional orders have all come from the majors.  Regional airlines don't seem to figure in fleet decisions as much as they used to.  That is a big deal and signifies how we might expect the business to evolve going forward.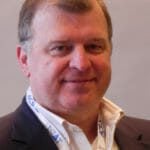 Co-Founder AirInsight. My previous life includes stints at Shell South Africa, CIC Research, and PA Consulting. Got bitten by the aviation bug and ended up an Avgeek. Then the data bug got me, making me a curious Avgeek seeking data-driven logic. Also, I appreciate conversations with smart people from whom I learn so much. Summary: I am very fortunate to work with and converse with great people.