Japan's All Nippon Airways (ANA) reported a record loss of Yen -312 billion during the first nine months of its fiscal year 2020. With one more quarter to go, the airline is seeing some recovery on the domestic and cargo market but international traffic remains weak. As a result, ANA has drastically reduced its international schedule for 2021.
The net loss compares to a Yen 86.6 billion profit for April-December 2019. The operating loss was Yen -362.4 billion compared to a Yen 119.6 billion profit. Revenues were over a billion yen down to Yen 527.6 billion.
Revenues from its international business were down by -93.6 percent to Yen 32.3 billion as it slashed capacity by 81.4 percent. Q3 saw a limited recovery in both capacity and revenue passenger kilometers, but this was not enough to compensate for the weak first and second quarter.
While immigration restrictions have hurt international operations, stay-at-home requests affected domestic traffic, especially in December. Passenger revenues were down by -71.7 percent in Q3 to Yen 156.3 billion, passenger numbers by 71.5 percent to 9.9 million. Low-cost subsidiary Peach was in the same boat, with operating revenues down by -76.1 percent to Yen 15.3 billion and the numbers of pax flown down by -72.6 percent to 1.5 million.
ANA's cargo operations were the only ones to show positive growth. Despite a 46 percent lower capacity, belly cargo revenues grew by thirty percent to Yen 101.6 billion. Full freighter revenues went up by even 88.2 percent to Yen 44.7 billion, with capacity 16.9 percent higher.
Over the nine months period, ANA has reduced its costs by Yen 473 billion. This includes the retirement of the first four of in total 22 Boeing 777s on which it took a Yen 66.5 billion impairment in Q3, plus another ten billion in business transformation costs. Another Yen 85 billion in cost savings is planned for Q4, resulting in a full-year reduction in variable costs of Yen 400 billion and 158 billion in fixed costs.
ANA strengthened its liquidity position to Yen 1.044 billion by the end of the third quarter, up from Yen 238.6 billion at the start of the financial year. Two public offerings of new shares in December and January should generate some Yen 298 billion in new cash. The Group maintains its guidance for the rest of this fiscal year and expects a Yen -510 billion loss attributable to shareholders.
Some 28 more aircraft will go this fiscal year
By the end of Q3, ANA had a fleet of 262 aircraft compared to 269 on April 1, with another 33 for Peach. ANA said in October it intended to retire 35 aircraft in FY20, so this leaves another 28 to go. The total number in the Group including ANA and Peach will be reduced from 274 to 243. ANA remains committed to establishing a new medium-haul, low-cost 'Air Japan' brand in FY22, operating Boeing 787s.
Earlier this week, ANA announced a drastic reduction of its Summer schedule. With the retirement of half of the 777-fleet, the 787 will form the backbone of its limited international operations while also assisting on domestic routes. The airline will reduce the use of bigger aircraft by half and increase that of smaller aircraft by thirty percent to reduce costs and improve yields. ANA has fourteen A320neo's, eleven A321neo's, three A322ceo's, and four A321ceo's in the fleet, plus 46 Boeing 737-800s and -700s.
Frequencies on some domestic routes will be increased, like those to Okinawa, Sapporo, and Miyako. International services from Tokyo Narita to New York, Los Angeles, Dusseldorf, Perth, Mumbai, and Vladivostok amongst others will be suspended, while the launch of those from Haneda to Sydney, Stockholm, Milan, Moscow, and Istanbul has been postponed.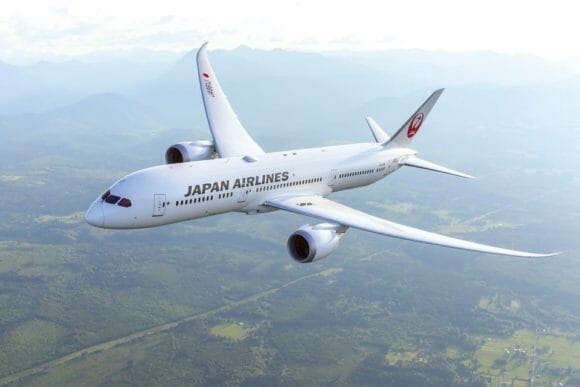 Japan Airlines revises guidance for full-year
In a nine-months' update on February 1, Japan Airlines reported a Yen -294.1 billion loss before financing and tax compared to a yen 114.6 billion profit in the same period of 2019. Revenues were down by -68 percent to  Yen 356.5 billion. The airline is expecting a full-year loss before financing and tax of Yen -420 billion as demand will remain weak for the rest of FY20. This compares to Yen -330/-380 billion previously announced.
Between April and late December, JAL's flew just 246.950 passengers, or -96.6 percent compared to the previous year. It operated at 17.6 percent capacity. Low-cost subsidiary ZIPAIR only marginally contributed to the international segment, flying just 699 passengers.
Domestic performed a bit better at -66,7 percent passengers at 9.7 million and capacity at 56.1 percent. Emerging cases of Covid slowed down traffic from November "like a seesaw". Before November, leisure demand in Japan had come back strong again.
Cargo soared, with revenues up by 31.5 percent to Yen 90.9 billion. JAL benefitted from various competitors suspending their operations to Japan, which caused a shortage of available belly-hold capacity.
Japan Airlines continues to keep its operating costs to a minimum by adapting capacity and reducing fixed costs. Expenses have come down by over Yen 120 billion, double the amount originally planned. Staff in operational positions have been put on training or sent to industries and municipalities to assist here.
The airline has raised its equity to Yen 1.017 billion after a successful public offering in November. Net liquidity by the end of December was Yen 750 billion. Interesting-bearing debts have increased by over 217 percent to Yen 495.4 billion. Net cash burn has been reduced from Yen 40-50 to 25 billion per month in Q3.
JAL has reduced its Capex by Yen 90 billion to 110 billion, of which Yen 70 billion or fifty percent will come from aircraft-related costs. The retirement of Boeing 777-fleet will increase restructuring costs by Yen 10 billion. The carrier has renegotiated deliveries and pre-delivery payments with airframers for an unspecified number of aircraft.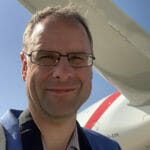 Active as a journalist since 1987, with a background in newspapers, magazines, and a regional news station, Richard has been covering commercial aviation on a freelance basis since late 2016.
Richard is contributing to AirInsight since December 2018. He also writes for Airliner World, Aviation News, Piloot & Vliegtuig, and Luchtvaartnieuws Magazine. Twitter: @rschuur_aero.