Using data from the Civil Aviation Authority of Singapore we modeled some of their information to demonstrate the tremendous growth occurring in Asia. And Singapore's role in this growth.
Singapore's Changi Airport is a traveler favorite.  This is easy to understand, take a look at what an airport can be. The theme for the new feature at the airport came from 'The World meets Singapore, and Singapore meets the World'.  If you have traveled through Changi you will have heard the announcement upon arrival of where your bags will be located in the terminal and also when they will be there.  Singapore's Changi is what an airport experience should be.  Traversing any other airport after Changi leaves one painfully aware of the broken and worn places one passes through to get on to and off an airplane.
What about the rise of Asia and Changi's role in the, literally, fabulous growth in regional air travel? The data suggests the theme chosen for the new feature at the airport was apt.  Notice in the model how the three most important European markets are big, but waning.  Asian markets are waxing with steep growth curves and this growth s nowhere near done when one considers how many Asians (as a percent of the population) are traveling by air.  Changi looks to be at the nexus (or certainly a key nexus) of the flows across the region.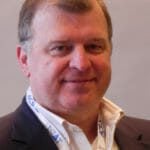 Co-Founder AirInsight. My previous life includes stints at Shell South Africa, CIC Research, and PA Consulting. Got bitten by the aviation bug and ended up an Avgeek. Then the data bug got me, making me a curious Avgeek seeking data-driven logic. Also, I appreciate conversations with smart people from whom I learn so much. Summary: I am very fortunate to work with and converse with great people.