We have updated our monthly model.   The model has been tweaked to show the Top 25 for each of the three tables. The Top 25 is counted over the past three years cumulative.  This is because this is a long term industry and yearly swings are significant.
Select an OEM and see how the numbers change.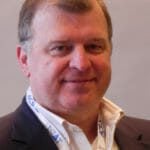 Co-Founder AirInsight. My previous life includes stints at Shell South Africa, CIC Research, and PA Consulting. Got bitten by the aviation bug and ended up an Avgeek. Then the data bug got me, making me a curious Avgeek seeking data-driven logic. Also, I appreciate conversations with smart people from whom I learn so much. Summary: I am very fortunate to work with and converse with great people.