The Brazilian carrier Azul Linhas Aéreas and Airbus announced on Wednesday they have signed a firm order for three additional Airbus A330-900 aircraft. These widebody jets will allow the airline to expand its international network further and complement its existing A330 operations. Azul to add three new A330neo to the fleet.
By signing this Airbus A330–900 order, Azul Linhas Aéreas is looking to bring the airline's total fleet of A330neo aircraft to eight. Just a few weeks ago, Azul received its fifth A330neo, registration PR-ANV, which has a unique pink livery. The airline's widebody fleet is composed of seven A330-200s, five A330-900neos, and one A350-900. 
Azul received the Americas' first A330neo in 2019 and operates 12 A330 Family aircraft. In the coming weeks, Azul will start using four A350-900s to expand its route offering further and benefit from the Airbus commonality concept.
As of November 2022, Azul operates around 24 flights per week with its A330-900neo fleet and 44 services per week with its A330-200. This fleet is employed on routes from Viracopos (VCP) to Fort Lauderdale (FLL), Lisbon (LIS), and Orlando (MCO). 
John Rodgerson, Chief Executive Officer of Azul, said:
"We are delighted to have secured three more next-gen Airbus widebody aircraft, which ensures the complete transformation of our fleet from the old generation to the next generation. We are focused on maintaining our widebody fleet stable while at the same time benefiting from the fuel efficiency savings from these aircraft. With this order, we have done just that."
Meanwhile, Christian Scherer, Chief Commercial Officer and Head of Airbus International added: 
"We applaud Azul's decision that shows their forward-looking strategy and proves the economics and performance of the A330neo are most compelling. The A330neo is the perfect tool to support Azul in expanding its fleet with the right-sized, modern widebody, leveraging the latest technology and efficiency and contributing to reducing CO2."
The Airbus A330-900
This aircraft can accommodate 260 and 300 passengers in a typical three-class layout. Azul's fleet carries up to 298. The plane has a range of 13,334 kilometers (7,200 nautical miles). 
While eight A330neos may not be that much, Azul is among the airlines with the largest A330-900 fleets in the world, along with Delta (19), TAP Air Portugal (19), and Lion Air (eight).  Other carriers with important A330-900neo orders are Delta (20), Cebu Pacific Air (12), and Garuda Indonesia (nine).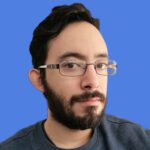 Daniel Martínez Garbuno is a Mexican journalist. He has specialized in the air industry working mainly for A21, a Mexican media outlet focused entirely on the aviation world. He has also published on other sites like Simple Flying, Roads & Kingdoms, Proceso, El Economista, Buzos de la Noticia, Contenido, and Notimex.