The recently introduced Bombardier Global 7500 has set another record for the longest non-stop city pair in business aviation history – Sydney to Detroit. This flight is 8,225nm point to point, and was flown with low tailwinds averaging about 20 knots, according to Bombardier. The low tailwinds further illustrate the aircraft's ability for year-round operations irrespective of wind conditions.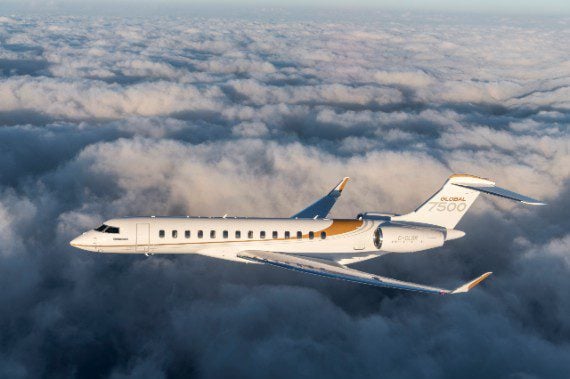 The non-stop flight from Sydney to Detroit eclipsed the previous record of 7,990 nm that was also set by the Global 7500.  Peter Likoray, Senior Vice President of Worldwide Sales and Marketing for Bombardier Business Aircraft stated that "since entry-into-service, the Global 7500 aircraft continues to go above and beyond expectations, flying farther and farther, setting new benchmarks for exceptional performance and comfort. It is an incomparable advantage for our customers to know that they can travel great distances in style and ultimate comfort thanks to Bombardier's signature smooth ride."
The Global 7500 has a number of advanced features, among them a highly aerodynamic wing with a sophisticated slats and flap system. This wing enables additional lift on take-off and approach, boosting performance while offering a smoother ride. The aircraft's cabin is the largest of any purpose-built business jet, and includes a number of amenities, including the Nuage seat and Soleil lighting system featuring circadian rhythm-based cabin lighting that provide unique comfort for long-range flights.