Here is our updated model.
In terms of orders YTD its all about the 787-9 & -10
Page 2 shows the same cliff the Airbus model does – 2019 is a horrible year for orders
Page 3 shows the 777 Classic line is thinning but the 767 line remains busy
Page 4 shows the USAF is the biggest customer YTD along with Delta.  Delta is also the #1 customer for Airbus – which begs the question has any airline ever held so much industry clout?
Page 7 shows how the number of "Undisclosed" customers has been growing
Page 8 is new and here we try to allow the user to get a handle on the WTO issue by selecting the customer country or region.  You can also select the model.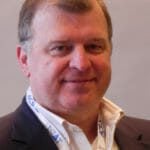 Co-Founder AirInsight. My previous life includes stints at Shell South Africa, CIC Research, and PA Consulting. Got bitten by the aviation bug and ended up an Avgeek. Then the data bug got me, making me a curious Avgeek seeking data-driven logic. Also, I appreciate conversations with smart people from whom I learn so much. Summary: I am very fortunate to work with and converse with great people.