Brazil's demand is going down, according to stats provided by the Brazilian Association of Air Companies (ABEAR), OAG, and GOL Linhas Aereas. In the last two months, there's been a decline in capacity and passenger numbers due to the rising cases of COVID-19 in the country.
In April, Brazil is having approximately 960 departures per day, according to ABEAR. This is the lowest level of daily departures the country has had in the last seven months. In September 2020, there was an average of 864 daily departures. It's even worse when we see that Brazil was averaging 1,798 daily departures in January. That's a 47 percent decrease in three months! 
According to data provided by OAG, Brazil currently offers 971,816 weekly seats. That's a 2.6 percent increase compared to the previous week, but a 33 percent decrease with the first week of March. Additionally, Brazil's capacity is currently 66.7 percent below what it had in January 2020, one of the worst percentages among the top 20 country markets in the world. By comparison, Mexico (the other big market in South and Latin America) is 22.3 percent below its 2020 numbers, according to OAG. 
GOL's first-quarter traffic results
With the first quarter having just ended, we're preparing ourselves to see the airlines' financial performance in Latin America in 2021. The results in 2020 were, as expected, pretty bad. For example, Azul, GOL, and LATAM posted a combined net loss of US$6.75 billion. For now, we have to settle with the passenger traffic results, which only show a fraction of the equation to profitability. 
Between January and February, Azul carried 3.7 million passengers in Brazil. It's currently the number one operator in the country, according to stats provided by the Civil Aviation National Authority. Meanwhile, LATAM has had 3.1 million passengers. On Tuesday, GOL Linhas Aereas reported its traffic results for March, showing a more comprehensive look at its performance. GOL has carried 4.48 million passengers, according to its statement. Compared to what it had in 2020's first quarter (which was just barely impacted by the COVID-19 pandemic), GOL's traffic performance is still 46.3 percent below.
The airline continues to operate solely domestic routes. There's barely international demand, with many countries imposing travel restrictions on Brazil due to the high number of COVID cases. GOL has had 32,689 departures in the first quarter (-48.1 percent compared to 2020), offering 5,723 seats (-47.2 percent). It posted a load factor of 79.8 percent. 
What will we see in IATA's summer season?
The big-three Brazilian airlines are currently planning 350,184 operations for the IATA's Summer Season (between March 28 and October 30). If this schedule pans out (and that's a big if), the three airlines would finish the season 20 percent below the levels offered in 2019. The carriers are planning to offer over 55 million seats, averaging flights with 158.9 seats per departure. Two years ago, the airlines offered 68.7 million seats during the season. Azul is showing the most optimism regarding this season, scheduling 150,467 flights. The opposite is GOL, which is more cautious, only planning 95,526 flights in the following months.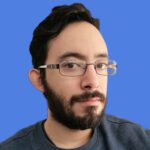 Daniel Martínez Garbuno is a Mexican journalist. He has specialized in the air industry working mainly for A21, a Mexican media outlet focused entirely on the aviation world. He has also published on other sites like Simple Flying, Roads & Kingdoms, Proceso, El Economista, Buzos de la Noticia, Contenido, and Notimex.