The acquisition of Spanish airline Air Europa by the International Airlines Group (IAG) is not a foregone conclusion. On June 30, the European Commission said it will start an in-depth investigation over concerns that the acquisition may reduce competition on domestic and international routes in, to, and from Spain. Brussels has worries over Air Europa acquisition.
IAG signed a Memorandum of Understanding to buy Air Europa from Globalia in November 2019 for €1 billion, with the intention to complete the deal a year later. The transaction was notified to Brussels on May 25, 2020. But the Covid-crisis intervened. Last January, IAG confirmed that acquisition of the Spanish airline would have considerable strategic and financial benefits for both. However, IAG halved its bid to €500 million.
The transaction has been subject to EC approval. After a so-called phase 1-investigation, the Commission now will enter an in-depth phase 2 investigation to determine the effects. In a statement, the EC says that the preliminary investigation has concluded that Air Europa and IAG's Iberia and Vueling are competing head-to-head on the Spanish market on numerous routes in Spain and on to the US and Latin America. This includes traffic to Madrid to feed the long-haul network. IAG ranks number 1 and Air Europa number 3 on the scheduled passenger services list in Spain.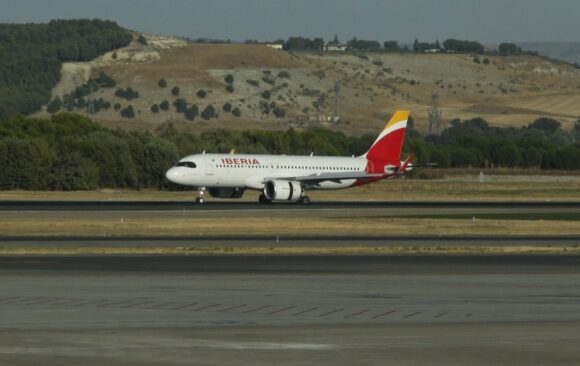 Iberia and its IAG-sister Vueling are direct rivals to Air Europa, especially at Madrid Barajas. (Richard Schuurman)
The Commission is concerned that the acquisition of Air Europa could reduce competition on seventy origins and destination (OD) city-pairs in and outside Spain on which the airlines offer direct services. The acquisition might also have an impact on other airlines that rely on Air Europa's network to feed their own network out of Madrid Barajas. Air Europa is a member of the SkyTeam alliance that includes Air-France-KLM. If these airlines would decide to terminate these services, it could create a monopoly for IAG's airlines. The Commission notes that competition from other airlines likely will be insufficient to counter the Air Europa/IAG front.
EU Commissioner Margrethe Vestager says in a statement: "We will carefully assess whether the proposed transaction would negatively affect competition on domestic, short-haul and long-haul routes to and from Spain, possibly leading to higher prices and reduced quality for travelers. Although the financial situation of many airlines is still fragile, there are signs that demand for air transport services is recovering from the coronavirus crisis. It is important to ensure that the recovery of the sector takes place in a competitive environment preserving sufficient choice for travelers."
 That press release says: "The Commission was not in a position to determine whether in the long-run the companies would continue to compete on each and every route on which they used to compete before the crisis, based on the information available during the first phase investigation. However, the Commission takes the preliminary position that IAG and Air Europa remain the closest actual or potential competitors on the relevant O&D city-pairs investigated by the Commission."
The European Commission will have until November 5 to complete the investigation.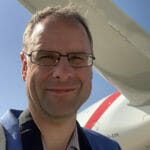 Active as a journalist since 1987, with a background in newspapers, magazines, and a regional news station, Richard has been covering commercial aviation on a freelance basis since late 2016.
Richard is contributing to AirInsight since December 2018. He also writes for Airliner World, Aviation News, Piloot & Vliegtuig, and Luchtvaartnieuws Magazine. Twitter: @rschuur_aero.