Let's look at the financial results of Copa Airlines in 2021. The Panamanian carrier was one of the few airlines worldwide to post a net profit for the full year, as it gained US$39.9 million or US$0.94 per share. Last year, the airline also reduced its fleet by completing the sale of its former Embraer fleet and received several new Boeing 737 MAX 9 aircraft, as it looks to get past the COVID-19 pandemic. 
Financial results in a nutshell
This is how Copa Airlines did in 2021: 
For full-year 2021, Copa Airlines reported a net profit of US$39.9 million. Excluding special items, like the return of leased aircraft, an unrealized mark-to-market loss related to some convertible notes, and adjustments corresponding to unredeemed coupons, Copa would only have had an adjusted net profit of US$2.7 million. 

Copa Airlines had 6.1 million revenue passengers carried, a 41.4% decrease compared to 2019. 

The Panamanian flag carrier had US$1.5 billion in total operating revenue in 2021, a 44.2% decrease compared to 2019. 

Copa posted a US$1.3 billion in operating expenses, a 42.2% decrease compared to the pre-pandemic trends. 

In terms of liquidity, Copa Airlines closed the year with US$1.5 billion, consisting of approximately US$1.2 billion in cash, short-term, and long-term investments and US$295 million in committed and undrawn credit facilities. 

Copa Airline's total debt at the end of 2021: US$1.6 billion. 
Some Copa Airlines' achievements in 2021
Despite the COVID-19 crisis still impacting Latin American finances, Copa Airlines was able to post a net profit by the end of the year. We preview only low-cost carriers in the region, like Volaris, Viva Aerobus, and Viva Colombia will be able to post black numbers in their financial results. 
During 2021's final quarter, Copa Airlines also took delivery of one Boeing 737 MAX 9, completed the conversion of one B737-800 into a freighter, and opted to retain three B737-700 previously on sale. 
Copa Airlines' fleet consisted of 91 aircraft at the end of the year. The airline had 68 Boeing 737-800s, 14 B737 MAX 9s, and nine B737-700s. Prior to the pandemic, it had 102 aircraft, but Copa sold several 737-700s as well as its Embraer fleet. 
According to Boeing's Order & Deliveries database, Copa Airlines still has to receive 39 MAX units in the next few years. The airline has an order of MAX 8, 9, and the still uncertified -10 variants. 
Challenges ahead
Copa Airlines believes 2022's first quarter will be challenging, mainly due to the Omicron variant. 
The airline stated: "Due to the recent surge in COVID-19 cases in Panama and Latin America, mainly driven by the Omicron variant, which impacted its crew availability, the Company canceled over 1,000 flights, reducing the 1Q22 published schedule by 4%."
Copa Airlines expects its operating margin in 2022's first quarter to be within a range of 3% to 6%. Additionally, Copa Airlines' capacity for the quarter will reach approximately 5.7 billion ASMs, or roughly 88% of what the airline offered in 2019. The airline expects total revenues of approximately US$550 million, or about 82% of 2019 levels, which would be a 15% quarter-over-quarter as compared to 2021's final three months.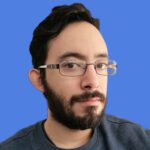 Daniel Martínez Garbuno is a Mexican journalist. He has specialized in the air industry working mainly for A21, a Mexican media outlet focused entirely on the aviation world. He has also published on other sites like Simple Flying, Roads & Kingdoms, Proceso, El Economista, Buzos de la Noticia, Contenido, and Notimex.