Two of the world's most influential lessors, Avolon and Dubai Aerospace Enterprise (DAE), have recorded a significant drop in profits over 2020, a year described by both as "challenging" and "extraordinary". Yet, both are optimistic about the recovery of the air travel industry from mid-2021. Although some risks are coming from China.
On February 10, the leasing branch of DAE reported a $228,9 million pre-tax profit, down from $377,5 million in 2019. The pre-tax profit margin dropped to 19.2 percent from 29.1 percent the previous year. The operating profit was $584 million versus $791.7 million. Revenues were $1.3 billion, down from $1.43 billion the previous year.
Net cash from its leasing and engineering activities at Joramco in Jordan was $867.9 million, down from $1.298 billion. The company has $2.693 billion in liquidity, up from $2.203 billion a year ago, with 188 aircraft as unencumbered assets. Net loans and borrowings were $7.907 billion, down from $8.295 billion, with $2.224 billion of unsecured revolving credit facilities undrawn.
DAE's owned fleet consisted of 298 aircraft worth $11.5 billion and a managed fleet of 66 worth $1.4 billion. Including commitments for ten aircraft (nine Boeing MAX and one Airbus A320neo), its total fleet stands at 374, of which 84 percent are passenger aircraft. The lessor is the biggest owner of the 777F, with a fleet of thirteen. During the year, DAE took delivery of 38 and sold 28 aircraft. It signed new lease agreements or extensions for 109 owned and sixteen managed aircraft. Fleet utilization was 92.8 percent.
Following the effects of the first wave of Covid in April, many of DAE's 108 customers asked for lease amendments or payment deferrals. The effect was a drop in the collection rate to 71 percent in Q2, which improved to 79 percent in Q3. CEO Firoz Tarapore is happy about the return to a 100 percent collection rate in Q4, which includes payments from previous quarters. As of December, DAE had executed relief packages and rent deferrals plus interest with 24 customers worth $180.1 million. Lease amendments were done with another seventeen airlines worth $107 million.
DAE exposed to Hainan's troubles
As a result of the crisis, over thirty airlines have entered restructuring, bankruptcy, administration, or examinership with a combined fleet of 1.650 aircraft, of which some nine hundred leased. DAE is happy that it is only marginally exposed to this, as the lessor has a diversified portfolio with on average just 3.2 aircraft on lease per airline. "This stellar diversification along with our capital strength and focused underwriting allowed us to deal with airline events in an orderly manner and avoid asset impairments in 2020", said Tarapore.
DAE's biggest customers are Emirates, Gulf Air, American Airlines, Ethiopian, IndiGo, Saudia, Fiji Airways, Egypt Air, Aeroflot, and Hainan. It's the Chinese airline group that is causing the most worries right now after its parent HNA Group has entered bankruptcy protection and an investigation into the embezzlement of $10 billion is under investigation. During a webcast, Tarapore was unwilling to share more details about the situation at HNA but he said that DAE has limited exposure to the company. It has leased two Airbus A320ceo's to Hainan subsidiary Air Guilin, one to Lucky Air, and one to Westair, plus two A330-300s to Hong Kong Airlines and two Boeing 787-9s to Hainan Airlines. All are expected to be returned to DAE anytime soon.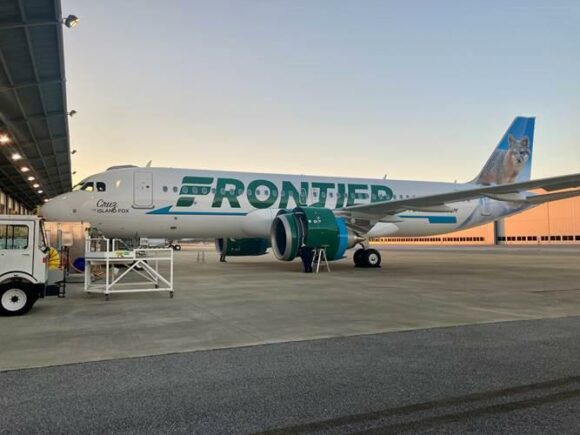 On January 1, Avolon had 66 Airbus A320neo's in its portfolio but orders for another 202.
This A320neo was delivered in December as the ninth to Frontier. (Avolon) 
Avolon
On February 11, Chinese/Irish lessor Avolon reported a $-37 million net loss, down from a $725 million profit in 2019. Revenues were $2.279 billion compared to $2.620 billion. Thanks to the prudent balance sheet and risk management, the lessor ended the year with $6.9 billion in liquidity, up by twenty percent, and raised $4.4 billion in debt. Near-term debt has been reduced by $1.4 billion through a tender of notes and the buyback of unsecured notes. Avolon has $15.7 billion in unencumbered assets available. In January, Avolon has raised another $1.5 billion in unsecured notes to bolster liquidity.
In 2020, Avolon took delivery of 57 aircraft, sold 29, and grew its fleet to 510 owned and 62 managed aircraft. It has orders and commitments for 270 aircraft, of which 202 Airbus A320neo-family aircraft, and 29 A330neo's. It also has commitments for 31 Boeing MAX, although Avolon canceled an order for 75 in April. In total, the lessor has reduced its capital commitments up to 2024 by $7.9 billion and slashed 100 aircraft from its order books. Fleet utilization was 98 percent. Avolon completed 141 transactions, including 79 extensions, new ones, and follow-on leases. In entered 44 sale and leasebacks worth $2.3 billion.
Like DAE, Avolon too is exposed to the risks coming from the situation at Hainan. Bear in mind that Dublin-based Avolon is owned by Bohai Leasing, which is in the hands of HNA Group. Seven percent of its fleet or some forty aircraft have been placed with the Chinese airline group, giving it its biggest exposure to Hainan. Next, are Lion Air and TAP Portugal (each four percent), followed by Garuda and IndiGo (each three percent).
Optimistic about snapback air travel
As both lessors look ahead to 2021, they share a feeling of optimism. As DAE Tarapore says: "As we look to 2021, we remain optimistic about a snapback in air travel demand starting in summer 2021 resulting from ramped up deployment of existing vaccines, development of new vaccines, and the favorable impact of measures currently in place in impacted areas to contain the spread. Longer-term, we remain very bullish that air traffic demand will revert to its historic trajectory of growing at twice the rate of GDP growth."
Avolon's CEO Domhnal Slattery says: "While the months ahead are masked in uncertainty, we are confident that recovery will gain pace in 2021. The airline industry's resilience is rooted in our shared desire to build connections, both personal and professional. That has not changed. As vaccines are distributed globally, travelers will return to the skies. Recovery from the pandemic will be gradual. Airlines have a decade of deleveraging ahead and the manufacturers also face unprecedented challenges."
Earlier in January, Avolon presented a couple of scenarios for 2021, one of them expecting a quicker than anticipated recovery. It also said most flag carriers will survive on the back of massive government support, but low-cost airlines are best positioned to thrive on the recovery. Interestingly, Avolon is expecting there to be more airline start-ups this year than there have been failures last year.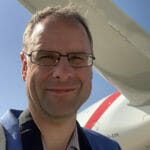 Active as a journalist since 1987, with a background in newspapers, magazines, and a regional news station, Richard has been covering commercial aviation on a freelance basis since late 2016.
Richard is contributing to AirInsight since December 2018. He also writes for Airliner World, Aviation News, Piloot & Vliegtuig, and Luchtvaartnieuws Magazine. Twitter: @rschuur_aero.