Airbus released this PR: "Delta Air Lines today placed an order with Airbus for 100 of the manufacturer's modern A321neo ACF (Airbus Cabin Flex configuration) aircraft. The U.S.-based carrier selected the largest member of Airbus' single-aisle Family to meet Delta's future requirements for aircraft with greater efficiency and additional capacity. The airline's A321neo ACF planes will be powered by Pratt & Whitney PW1133G-JM geared turbofan engines.
"This is the right transaction at the right time for our customers, our employees and our shareholders," said Delta CEO Ed Bastian. "Delta, Airbus and Pratt & Whitney share the same commitment to safety, efficiency, innovation and continuously improving the customer experience. This order for the state-of-the-art A321neo with Pratt's Pure Power next-generation jet engines reflects our long-term commitment to these values for Delta people and all our constituents."
"We at Airbus are very happy we won this hotly-contested campaign, together with our partner Pratt, and we are proud to serve Delta with the A321neo. This important order will further strengthen our partnership with Delta – one of the world's best airlines – which we have developed over many years." said Tom Enders, Airbus Chief Executive Officer. "It is also good news for our employees in Mobile, Alabama, where most of the Delta planes will be manufactured. We look forward to seeing the A321neo ACF flying in Delta colours soon."
Delta's announcement on the A321neo ACF follows several orders in recent years for the current engine option (ceo) version of the A321. Delta has ordered a total of 117 A321ceos, each powered by CFM56 engines from CFM International.
The A321neo ACF introduces new door and fuselage enhancements allows airlines to make best use of the cabin space with a range of up to 4,000 nautical miles. The A321 is the largest member of the A320 Family, seating up to 240 passengers. Incorporating the latest engines, aerodynamic advances, and cabin innovations, the A321neo will offer a significant reduction in fuel consumption of 20 percent by 2020. With more than 5,300 orders received from 96 customers since its launch in 2010, the A320neo Family has captured some 60 percent share of the market.
Most of Delta's A321neos will be delivered from the Airbus U.S. Manufacturing Facility in Mobile, Alabama. The airline has taken delivery of 13 U.S.-manufactured Airbus aircraft since last year. In addition, the 50th aircraft to be produced by the Airbus U.S. Manufacturing Facility will be delivered to Delta later this week. The Mobile factory produces four aircraft per month for delivery to Airbus' U.S. customers. Plans for further production ramp up are currently being discussed.
In addition to Airbus' U.S. manufacturing, the company has a long and strong partnership with American aerospace supplier companies. Today, there is more U.S. content in Airbus aircraft than from any other country, with more than 40% of the company's aircraft-related procurement coming from the United States."
The selection of the A321neo over the 737 MAX10 has longer-term implications.  For Boeing, this is a tough loss – even though it was widely expected.  There is damage to the relationship between the airline and Boeing that predates this selection.  While the earlier selection by Delta of the C Series is probably not a primary factor in the latest selection, it almost certainly was a significant demerit for Boeing in the competition. Next week, when the ITC meets to review the Boeing vs Bombardier fracas we will see how the complaint will begin to play out.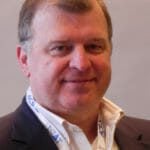 Co-Founder AirInsight. My previous life includes stints at Shell South Africa, CIC Research, and PA Consulting. Got bitten by the aviation bug and ended up an Avgeek. Then the data bug got me, making me a curious Avgeek seeking data-driven logic. Also, I appreciate conversations with smart people from whom I learn so much. Summary: I am very fortunate to work with and converse with great people.