The Boeing 787 Dreamliner is under scrutiny for a number of production quality issues that involve the rear fuselage and tailplanes. The latest problem that has hit the headlines is with the vertical fin.
Boeing tries to downplay the issues by saying it is aware of them and monitoring them carefully, but there is reason for some worries.
We know of four seperate problems that thanks to The Air Current, Seattle Times, and KOMO that have sprung to light recently, although Boeing seems to have been aware of them since 2019.
1 – Aft fuselage barrel joints:
The 787 aft structure consists of two composite barrels (sections 47 and 48) that are produced by Boeing (previously Vought) in North Charleston. One section contains the aft pressure bulkhead, the other unpressurized section that includes the horizontal tailplane.
When the two sections are mated, tiny gaps might occur if the fit doesn't match perfectly. Any gaps are usually filled with small filllers or shims between the skin and fuselage structure. Already in August 2019, Boeing discovered that despite using lasers for alignement of the barrels, shims were made the wrong size. This needs reworking to do.
The issue isn't new: a March 19, 2014, FAA report by the Boeing 787-8 Critical Systems Review Team that reviewed the program following the infamous battery issues identified "common symptoms of discrepant shimming on the horizontal stabilizer and aft fuselage sections."
The report adds: "In the aft fuselage (sections 46, 47, and 48), Boeing identified a significantly higher number of nonconformances related to shimming as compared to other fuselage sections with comparable design features. Aft fuselage shimming issues were identified in production and in the full-scale fatigue test."
The team concluded: "Boeing addressed the shimming issues identified in fuselage sections 46, 47, and 48 through corrective actions implemented before delivery. However, five airplanes were delivered with potentially discrepant shims in section 48." Boeing addressed the issue by issuing an AD."
2 – Inner fuselage surface:
Due to a manufacturing issue, the inside surface of the barrels wasn't entirely flat but showed imperfections. As a result, the sections don't properly fit at their joins. The problem was identified only last August and seems to have affected eight Dreamliners that have been assembled since August 2019. They have been delivered since to Singapore Airlines, Air Canada, and United Airlines, while another 787 with suspected issues has been identified with ANA.
Seperately, these two issues don't form a safety issue but if they are combined, incorrect sized shims and unsmooth surfaces could reduce the structural integrity of the aft fuselage sections, especially when they are under high loads. That's why the FAA is examining the issues in order to determine if an Airworthiness Directive is required to call for inspection and repairs or that a more thorough rework of the af fuselage is needed.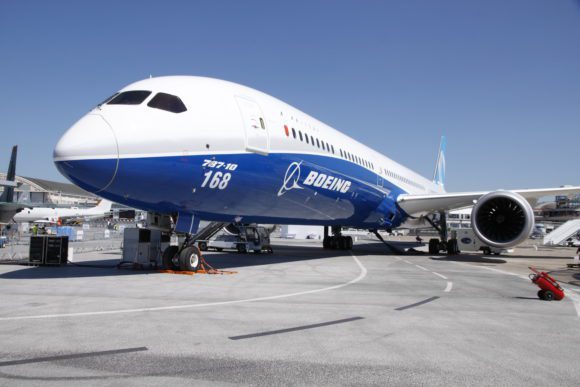 The latest vertical tail fin issue affects thirty Boeing 787-10 but not this one, LN528. Seen here at the 2017 Paris Airshow, she is now with Singapore Airlines. (Richard Schuurman)
3 – Horizontal tail plane:
A third issue was revealed this week by the Wall Street Journal but discovered in an internal audit last February and affects the horizontal tailplane, produced by Boeing in Salt Lake City. During production, the stabilizer was put under higher forces than is needed, potentially resulting in very tiny gaps between sub-parts. This could affect structural integrity of the tailplane. While not an immediate safety issue, the problem could reduce stabilizer durability and require additional inspections. Dreamliners still under construction are checked and modified if necessary.
4 – Vertical tail fin:
The fourth issue got media attention today through a report on KOMO News Radio but according to Boeing has been identified already since late 2019. It involves the vertical tail fin, which seems to have been placed under higher forces. This sounds identical to the issue detailed under 3).
In this case, the issue is in the area where the vertical fin in bolted onto the aft fuselage section, the main torque box. A depression of 0.034 inch was discovered by an unidentified mechanic and brought to the attention of Boeing and the FAA. Although almost invisible to the naked eye, the depression could result in a tiny gap that could lead to an unsafe condition.
According to a report seen by KOMO, the fin problem affects Dreamliners with line numbers from 6-687 but specifically mentions line numbers 689 to 897.
Checking the production list of these latter series, the vast majority is 787-9s: 162. LN689 is a -9 for Gulf Air delivered in April 2018, while 897 is a -9 delivered in August 2019 to Turkish Airlines. Also included are thirty 787-10s produced from June 2018 until September 2019. Only eleven 787-8s are in this batch, built between June 2018 and July 2019.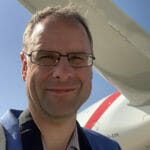 Active as a journalist since 1987, with a background in newspapers, magazines, and a regional news station, Richard has been covering commercial aviation on a freelance basis since late 2016.
Richard is contributing to AirInsight since December 2018. He also writes for Airliner World, Aviation News, Piloot & Vliegtuig, and Luchtvaartnieuws Magazine. Twitter: @rschuur_aero.