While almost all airlines struggle for survival and ponder how to recover from the Covid-crisis, some try to follow and adventurous and anti-cyclic route. This includes Taiwan's STARLUX Airlines, an airline that launched operations right in the midst of the crisis but has high aspirations to become a top-quality, long-haul carrier. It surprised a few last week when it announced a lease contract for eight Airbus A330-900s.
The A330neo's are to be leased from Air Lease Corporation (ALC), with the first arriving in Q4 2021. ALC has fifteen neo's on order, with three of them up for delivery in 2021, seven in 2022, and five in 2023.
The A330-900 is a new type to STARLUX' long-haul fleet strategy, which until now concentrated on the A350. At the 2018 Farnborough Airshow, a Taiwanese delegation signed an MoU for twelve -1000s and five -900s. This was confirmed in March 2019 during a ceremony in Taipei, although the direct order has been revised to nine -900s and eight -1000s. Taiwanese media reported last week that a tenth A350-900 will be added to the order book soon. The first A350-900 is set to be delivered in Q1 2022, having been deferred by a few months.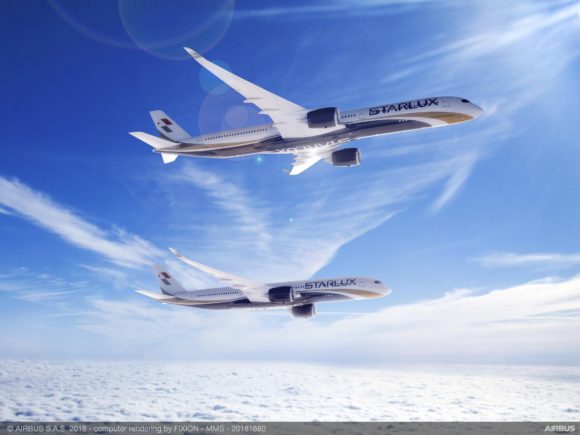 STARLUX confirmed its order for seventeen A350s in March 2019. (Airbus)
The short- to medium-haul fleet is also to grow. STARLUX has a contract for the lease of ten A321neo's, of which so far three have been sourced through GECAS and are active. The first was delivered in October 2019. Number four is in assembly in Hamburg but the airline plans to take another three neo's.
Once delivered in 2024, the all-Airbus fleet will total 39 aircraft. Earlier, the airline said in plans to grow to fifty aircraft by 2030.
STARLUX, founded in 2017 by K.W. Chang, started medium-haul services on January 23 this year to Macau, Da Nang (Vietnam), and Penang (Malaysia), just before the air travel industry in the Asia Pacific region was the first to be hit by the effects of Covid-19. Initially, it was forced to reduce its services from multiple-daily to single daily services, before suspending all flights from March 21 until April 30. This was extended until June 2 but since then only services to Macau and Penang have resumed and are still on a lower frequency compared to that in January. Only window and aisle seats are available for booking and the airport lounge at Taipei Taoyuan is temporarily closed. Passengers have to pay a fuel surcharge since April.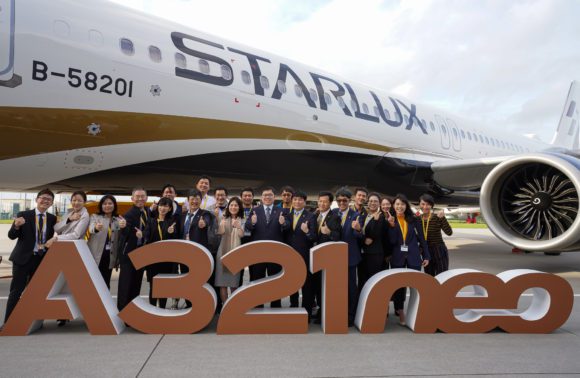 STARLUX took delivery of its first A321neo in October 2019. (STARLUX)
But as its fleet plans confirm, STARLUX is actively preparing for the recovery of both the short-/medium-haul market as well as the launch of its long-haul schedule from 2022. It will concentrate on North America first before expanding its network across the world as it aspires to become one of the world's top airlines.
Whereas its national competitors China Airlines and EVA Air have reduced its offering of First Class over the last few years, STARLUX last week confirmed it will launch a premium product. All A350s will have First Class, but the number of seats will be determined before the end of the year, a spokesperson told journalists. STARLUX already offers Business Class on its A321neo's designed by BMW Group Designworks.
STARLUX still has a lot to do to show it can justify its presence in the airline market, which has changed dramatically since the company was conceived. Offering an attractive and competitively priced product is paramount and STARLUX is doing everything to build its brand, including promoting its own products both online and in a physical shop. But its success depends on the outcome of the current crisis and the appetite of passengers to book and travel. Without them, even the best First Class seat will remain empty.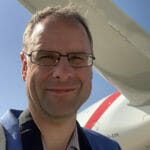 Active as a journalist since 1987, with a background in newspapers, magazines, and a regional news station, Richard has been covering commercial aviation on a freelance basis since late 2016.
Richard is contributing to AirInsight since December 2018. He also writes for Airliner World, Aviation News, Piloot & Vliegtuig, and Luchtvaartnieuws Magazine. Twitter: @rschuur_aero.