Embraer revealed its first order at the 2019 Paris Air Show for 20 firm and 19 options for E175 aircraft from United Airlines. Deliveries will begin by the second quarter 2020, and if all options are exercised are valued at $1.9 billion at list prices. The aircraft will likely replace older CRJ-700 aircraft in the United Express fleet that will be converted to CRJ-550 models.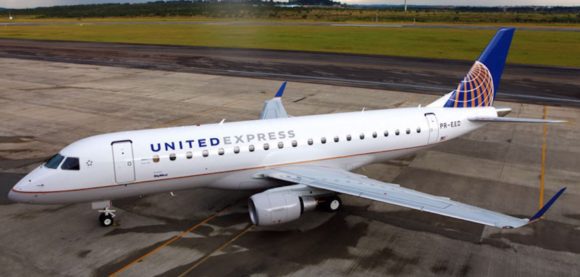 "With this contract, we have the opportunity to continue serving United's fleet with our class-leading E175 platform", said Charlie Hills, VP sales and Marketing for North America. "Embraer's dedication to finding solutions that meet our customer's needs is the primary reason we continue to outperform in this market segment".
"The E175, operated by our regional partners, has proven to be an important part of our fleet as we continue to grow our mainline airline and provide an enhanced customer experience," said Gerry Lederman, United's CFO. "As we focus on providing our customers the utmost comfort and convenience, we will rely on aircraft like the E175 to help us achieve our goal of delivering the best experience in the sky".
This order brings the total orders since January 2013 to 585 for Embraer, providing it about 80% market share in the 70-76 seat marketplace over the last six and a half years.