Embraer announced its results today and they reflect the tough times in commercial aviation. But the future is murky, and any recovery news or expectations must be nuanced.
It was two years ago this summer that going into the Farnborough show Embraer took a hit in losing the JetBlue order to Airbus. Up to that event, Embraer was confident the airline was selecting its E2.
This confidence was well placed, its competitor Bombardier had been hammered by delays and cost overruns on the C Series. Boeing had dealt the program a near-death blow by filing a dumping complaint. Airbus was invited to take another look at the program at the request of the Québec government that led to what is surely the greatest deal in the history of commercial aerospace, and the C Series became the A220. Airbus wasted little time to combine the A220 into its deal book, pushing deals that Bombardier had nearly got to the line – JetBlue being one of those.
Here we are two years later, and Embraer now finds itself in a spot that Bombardier faced back in 2018. Their E2 program has produced a family of excellent aircraft. They offer state of the art technologies and with excellent "Green" credentials.
Based on the success of the A220 one would expect airlines the world over to be clamoring for the E2. It is the right size for traffic demand as airlines emerge from the pandemic. As we have seen, airBaltic and Delta have hastened to deploy A220s. Other aircraft are parked. Airbus cannot produce A220s fast enough. For an airline looking for the "Right Size," the best place to go is Embraer.
Where is that demand? Where are the logical orders?
The decision by Boeing to withdraw from their acquisition of Embraer's commercial aircraft division sent a shockwave across the market. Where Bombardier saw its C Series deals go into the freezer when Boeing filed its ITC complaint, Boeing has done it again with withdrawing from Embraer. Now Embraer's deals are frozen – lessors and airlines are uncertain about what happens next. This is an industry that runs from risk. Right now, Embraer is seen as risky – despite its history as a superb OEM.
It is understandable that Embraer wants to project a sense of strength and certainty. Absent this confidence, customers will stay on hold. Reuters published a story last week that alludes to interest in Embraer from China's COMAC. This morning Bank of America voiced this opinion: "We wonder if Boeing walking away from the JV with Embraer could have seeded the emergence of the Chinese (via COMAC) as the third largest player in commercial aerospace OEM manufacturing."
Embraer as a stand-alone OEM cannot compete with Airbus. That is clear. Boeing, on the other hand, can compete with Airbus at the twin-aisle segment. But Boeing's single-aisle offerings are suffering – its MAX program is grounded, and it has nothing to compete with against Airbus' A321.
Moreover, Boeing is also hobbled at the lower end of the market – precisely where Embraer offers so much potential. Whereas JetBlue could benefit from Airbus' ability to turn its A220 vs E2 competition into something bigger, Embraer and Boeing had nothing to offer by way of a solution. This scenario will be replayed for any airline or lessor looking for solutions from 110 to 200 seats. Airbus has a near seamless series of options.
Embraer cannot be expected to wait for Boeing to come back – Boeing has no attractive solution below 150 seats (market interest in the MAX7 speaks for itself). Boeing also has a challenge persuading skeptical airlines and lessors its MAX9 and MAX10 can compete with the growing A321 family.
This likely means Embraer will be open to "informal interest in co-operation" from COMAC. How could they not be? Bank of America goes on to say: "It's not hard to see Embraer and Comac working closer together on certification of the C919 in the West and for market traction of the E2-Jets in China. We wonder if a combination of Embraer's engineering power and Chinese deep pockets could result in the emergence of the Chinese as the third largest player in commercial aerospace. Chinese COMAC and Russian Irkut have reportedly shown interest in a partnership with the Brazilian OEM already."
Any progress from an informal interest in co-operation leading to something more concrete and substantial is probably some way off. COMAC and Embraer have requirements they can help each other with. Moreover, any pushback from the US must be considered. But how much consideration is warranted? China and the US are loggerheads. Brazil needs economic help. Given the times, patience is limited and opportunities are few. COMAC and Embraer could probably find a way to move forward.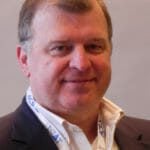 Co-Founder AirInsight. My previous life includes stints at Shell South Africa, CIC Research, and PA Consulting. Got bitten by the aviation bug and ended up an Avgeek. Then the data bug got me, making me a curious Avgeek seeking data-driven logic. Also, I appreciate conversations with smart people from whom I learn so much. Summary: I am very fortunate to work with and converse with great people.