UAE's Emirates and India's SpiceJet seek government approval for a reciprocal codeshare agreemeent, both airlines have announced on April 22. Still a Memorandum of Understanding, once active this could have a major impact on both airlines and India's airline market.
The MoU comes within a week after the aviation landscape in India has changed when Jet Airways ceased to operate, its last hopes resting on a lender bidding procedure that ends May 10. Last week we ran our analysis on who will benefit from Jet Airways' demise, last updated on April 20. Well, SpiceJet is doing everything to take over opportunities lost to Jet Airways.
On April 18, SpiceJet announced 24 new flights connecting from Mumbai and Delhi. It also said it would start non-stop operations by late-May to Hong Kong, Bangkok, Kathmandu, Colombo, Dhaka, Jeddah, Riyadh and… Dubai. Dubai is already served by SpiceJet for a few years, but it will become a major gateway under the new MoU that benefits Emirates.
Emirates has been serving nine destinations in India. It operates to Delhi, Mumbai, Ahmedabad, Bengaluru, Chennai, Hyderabad, Kochi, Kolkata, and Thiruvananthapuram. Despite the importance of the market, only Mumbai is served by the Airbus A380. Emirates opts for more frequencies with its 777s to other destinations. Once the codeshare agreement is approved, Emirates offers six more destinations: Amritsar, Jaipur, Pune, Mangalore, Madurai, and Calicut. This increases weekly flights to India by 67 from 170+. However, these additional destinations will be served by SpiceJet and not with Emirates aircraft, an Emirates spokesperson tells Airinsight. Both airlines are looking at potential schedule coordination at DXB 'subject to operational feasibility".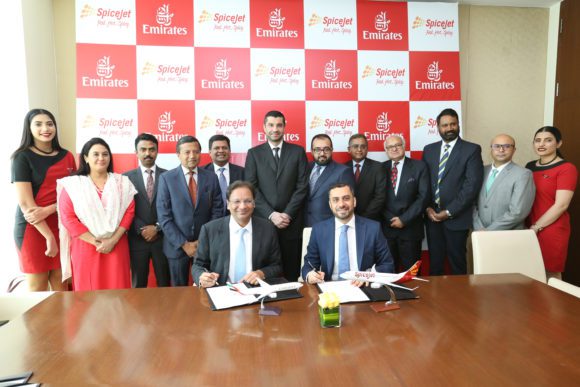 Signing of the SpiceJet/Emirates codeshare MoU. (Emirates)
By codesharing, Emirates is able to offer its passengers easier access to SpiceJet's vast domestic network of 51 destinations, transforming its own 15 destinations in India into kind of mini-hubs. At the same time, SpiceJet passengers will have easier access to Emirates' vast global network out of Dubai, with the Indian airline positioning itself as a feeder to its Arabian partner.
"This new partnership should immensely benefit passengers traveling on both airlines. While SpiceJet passengers from across India will be able to enjoy seamless connectivity leveraging Emirates vast network across Europe, Africa, America, and the Middle East, those traveling to India on Emirates will be able to travel to 51 destinations across our domestic network", says SpiceJet's CEO Ajay Singh.
Agreement weakens others
The codeshare agreement strengthens Emirates position within India not only to its own benefit, but it will surely weaken that of some of its rivals. Close by, that must be Etihad. Its 25 percent share in Jet Airways could go up in smoke if the Indian airline is unable to continue – and it seems only a miracle will allow it to do so. Etihad benefitted from the codeshare with Jet Airways via Abu Dhabi but now has to witness that rivals have jumped the void. And it is not only SpiceJet here, but IndiGo will also increase its network to the UAE via Abu Dhabi.
Another rival to suffer from the Emirates-SpiceJet codeshare will be Air India, itself in a dire financial state. If Emirates becomes SpiceJet's international branch, Air India has a mighty competitor on its hands that it is unable to fight on equal terms.
What about flydubai?
There is another party involved in this story, not mentioned so far: flydubai. In July 2017, flydubai and Emirates teamed up in a partnership of their own, leading to more connectivity between the two at DXB. "Between January and December 2018, the two airlines have jointly carried 3.29 million customers on codeshare flights across 84 destinations", a flydubai spokesperson tells Airinsight. "Through the codeshare partnership, Emirates customers can access 67 additional destinations through flydubai's network, while flydubai customers have 115 additional destinations they can travel to on Emirates network."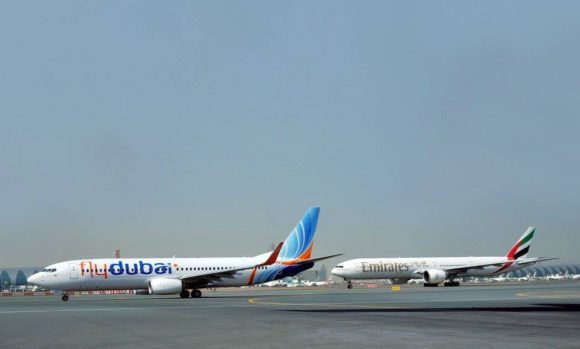 flydubai and Emirates enjoy a succesful partnership since 2017. (Emirates)
India has become an important market for flydubai, which started serving the country in 2010 with flights to Lucknow. The airline also serves Ahmedabad, Chennai, Delhi, Hyderabad, Kochi, Kozhikode, and Mumbai, with total Dubai-India market share within the airline accounting for a stable four percent a year.
Checking the SpiceJet schedule, only Lucknow is not served but all other cities have multiple daily services and most will be accessible under the Emirates/SpiceJet codeshare package. This extra competition could hurt flydubai, but the airline thinks differently: "India remains an important market for the UAE and it will provide passengers flying between the two countries more options to travel." Flyubai adds that its network to India is governed under bilateral agreements, which means the airline will need approval first before it could expand its network into the country.
Emirates says that the agreements with flydubai and SpiceJet are independent and complementary to the network requirements of Emirates. "It's to early to tell if there will be any synergies".
Will the codeshare, which will be rolled out over the coming months, have a disrupting effect on India's market? It is too early tell, as so many other factors influence the volatile situation out there. Just look at how quickly the market has changed in just a few weeks. Yet, expect an increasing battle between IndiGo and Spicejet over marketshare. With the backing of Emirates, SpiceJet is ideally placed to move itself in pole-position.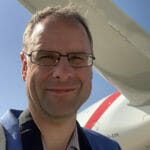 Active as a journalist since 1987, with a background in newspapers, magazines, and a regional news station, Richard has been covering commercial aviation on a freelance basis since late 2016.
Richard is contributing to AirInsight since December 2018. He also writes for Airliner World, Aviation News, Piloot & Vliegtuig, and Luchtvaartnieuws Magazine. Twitter: @rschuur_aero.