The Zhuhai Airshow in China seems to have mainly generated business for western engine makers. CFM and Pratt & Whitney have announced a few agreements with Chinese airlines or extended contracts with MRO suppliers. Here are some updates, based on what they reported in media releases. Engine makers do business in Zhuhai.
P&W says that nine months after announcing a joint-venture, it induced the first PW1100G-JM engine in its new Geared Turbofan maintenance facility in Zhuhai. The facility is a partnership between MTU Maintenance Zhuhai and China Southern Airline Company and is the first GTF of its kind in China.
Pratt has GTF shops in Singapore and Japan but having an MRO facility close to its Chinese customers is convenient and beneficial. The number of PW1100G-JM engines, which power the Airbus A320neo-family, will have grown to some 200 aircraft with eleven airlines by the end of this year. The Chinese fleet has accumulated over 400.000 flights and 1.73 million flight hours, with a dispatch reliability of 99.97 percent. P&W is rolling out its recently launched customer portal EngineWise over China as well, which includes training at its China Customer Training Center.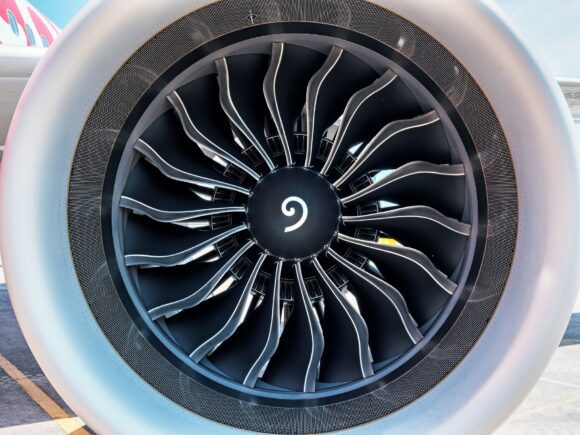 The CFM LEAP-1A engine has cleared two million flight hours in China. (CFM)
CFM made some commercial announcements at the airshow, including a 12-year Rate Per Flight Hour agreement with Air Travel. The Hunan-based airline operates a fleet of sixteen A320neo's with LEAP-1As and plans to add more aircraft. The agreement, which includes maintenance and spare engines, is valued at $992 million at list prices.
CFM also signed a Letter of Intent with Sichuan Services Aero-engine Maintenance to strengthen the MRO capability. SSAMC is a joint-venture between CFM and Air China that was established in 2010. Since then, it has taken care of a large part of the China fleet of CFM56s and LEAP-1A engines, like 1.000 overhaul and 1.500 on-wing repairs. CFM says the LEAP-1A fleet in China has surpassed two million flight hours with twenty airlines.
The American-French engine maker has recently established a maintenance center for the LEAP-1C, which powers the COMAC C919. Sichuan-based Aero Engine Maintenance Training Center (AEMTC) is now certified to do all the work on the engine and nacelle. The -1C is expected to enter commercial service in the coming months when COMAC will certify the C919 and deliver the first production aircraft to China Eastern Airlines. The center will also train mechanics for the -1C, becoming the only MRO facility in the world to handle all three versions of the LEAP engine.
AEMTC is also can do work on the General Electric CF34-10A that powers the COMAC ARJ21 regional aircraft. Air China and China Eastern have said they will take delivery of 34 ARJ21s in 2022 and 2023, with unspecified numbers scheduled for other Chinese airlines.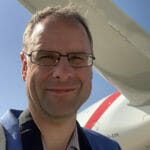 Active as a journalist since 1987, with a background in newspapers, magazines, and a regional news station, Richard has been covering commercial aviation on a freelance basis since late 2016.
Richard is contributing to AirInsight since December 2018. He also writes for Airliner World, Aviation News, Piloot & Vliegtuig, and Luchtvaartnieuws Magazine. Twitter: @rschuur_aero.