CFM
On March 13th, Bank of China Aviation made an announcement that it had selected IAE V2500 engines for an order for 12 A320s. We decided to look into this engine selection and evaluated this growing lessors A320 family engine selection over the years. The company has 124 A320-Family aircraft in its fleet. Continue reading →
The first flight of the A320neo, powered by the Pratt & Whitney PW1100G-JM geared turbofan, took place this morning in Toulouse. The first flight lasted 2 hours and 22 minutes, and was hailed as successful.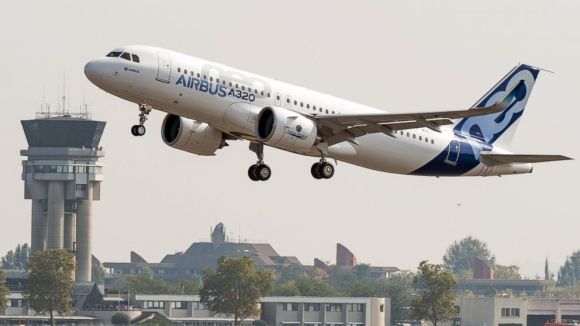 Airbus currently has firm orders for 49 A319neo, 2,484 A320neo, and 724 A321neo models, a total of 3,257 aircraft. In addition, it holds 1,105 options and 31 aircraft with a memorandum of understanding that brings the program total commitments to 4,393 as of today. The aircraft is scheduled to enter service with Qatar Airways in October, 2015.
New engine technology, combined with improvements in aerodynamics, enable the A320neo family to reduce fuel burn by 16% initially, and up to 18% over existing models with the PW1100G-JM Advantage engine that will be available starting in 2019. Given the order backlog, new orders would likely be for the improved engine option, as delivery slots are scarce before… Continue reading →
Yesterday Reuters reported that American Airlines is close to announcing selection of CFM LEAP engines for their Airbus neo orders. The order is for engines on 100 aircraft and reported as worth $2.6bn. What might be driving the selection of the CFM engine over the competing Pratt & Whitney GTF?
Let's take a look at the combined American and US Airways fleet as a start. The table lists the fleet by aircraft and engine types. Continue reading →
CFM International announced it has successfully initiated ground testing of the first LEAP-1B engine that will exclusively power the Boeing 737 MAX. CFM ran the engine for the first time on June 13, three days ahead of schedule. The LEAP-1B engine, installed in a test cell at Snecma facilities in Villaroche, France, successfully completed a series of break-in runs before reaching full take-off thrust.
The engine will be on test for the next several weeks, as CFM verifies mechanical operations, stall margin, engine starts and further validates the advanced technologies incorporated in the engine, including the woven carbon fiber composite fan, the Twin-Annular, Pre-Mixing Swirler (TAPS) combustor, ceramic matrix composite shrouds in the high-pressure turbine and the titanium aluminide blades in the low-pressure turbine.
The LEAP-1B is specifically optimized for the 737 MAX with a smaller, highly efficient core and benefits from these new technologies. The LEAP-1B engine contributes significantly… Continue reading →