Eviation Alice Orders Pass $2 Billion
Eviation announced that its Alice order book now exceeds $2Bn. Orders for Alice include U.S. regional airlines Cape Air, Global Crossing Airlines, and German airline operator EVIA AERO.
"With almost 300 aircraft now on order, the Alice is receiving strong customer endorsement. The aircraft is capturing the hearts and minds of the marketplace with its beautiful design, low operating costs and carbon zero footprint," said Eddie Jaisaree, Vice President, Commercial Sales at Eviation. "The Alice will not just protect the planet but also create a more enjoyable flight experience for passengers. Considering the environmental and fuel cost challenges facing conventional airlines, incorporating the Alice into our customers' fleets will give them a significant competitive advantage."
This is good news for Eviation.  The future deployment of electrically-powered aircraft is an item that draws more attention among industry observers.  Pipistrel, an early adopter of this powertrain, was bought by Textron.  That was a very smart move in our view.  Then we have the ongoing activity in Vancouver with the e-Beaver, which like the Alice, is powered by magniX motors. 
Payload/Range is the bedrock tradeoff in commercial aviation.  Fossil-fueled aircraft get lighter as they burn off their fuel, electrically powered aircraft do not.  This is the key issue facing the new electric future.  How quickly can batteries get to fossil fuel's power/weight ratio? Battery makers are improving all the time, but not quickly enough to allow for meaningful payloads and range.  Hence the focus and excitement over Alice.
The US market is important to Eviation, as we can see.  The EU has stricter "green" goals, taxes, and rules.  Eviation will likely pick up more orders in the EU, provided Alice delivers. 
Meanwhile, the data for the US provides the following pictures.
The number of flights under 500 miles is shrinking fast. This means traffic is also declining. Not exactly a rosy view of the future. The 2022 numbers are through June.
For Cape Air, Alice is a perfect fit. These two charts show the average stage length flown and the number of passengers.  The numbers fit inside what Alice promises to deliver.
Using Boston as an example, here is what the traffic volumes look like for trips under 300 miles. Note the 2022 volume is through June.
For an operator like Cape Air, Alice fits well. Global Crossing is planning a similar route structure in Florida.  
Exciting as it is for Eviation to be making progress, Alice works well in a niche.  Can that niche be grown? Certainly, several markets come to mind. For example, draw a 200-mile circle around Washington, DC.  Or any other city, for that matter.  Some commuters will buy tickets to save time commuting by car or train.  The 200-mile radius is the maximum; as the Boston chart shows, many markets are much closer.
Quieter and cleaner air travel is desirable. Alice offers a tool that can disrupt people's commute and, perhaps, even cover some regional flights. Smaller aircraft have not shown great economics, and typically we see airlines deploying larger aircraft.  That said, Eviation is off to a great start.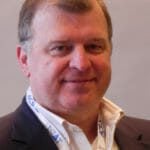 Co-Founder AirInsight. My previous life includes stints at Shell South Africa, CIC Research, and PA Consulting. Got bitten by the aviation bug and ended up an Avgeek. Then the data bug got me, making me a curious Avgeek seeking data-driven logic. Also, I appreciate conversations with smart people from whom I learn so much. Summary: I am very fortunate to work with and converse with great people.