In case you wonder if the pilot shortage is like global warming – something to debate.  The answer is no and getting clearer by the day.
Horizon Airlines needs pilots. Ryanair needs pilots.  Norwegian is poaching pilots from Ryanair.  Indigo needs pilots.  Over 100 Air India pilots are not behaving well.  In India, a pilot needs to provide ONE YEAR notice to resign.
So yes there is a shortage and it is growing and going global.  If you're young and want a career with some promise, this might be good news.  Demand exceeds supply and its getting worse.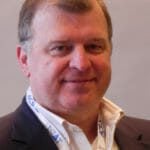 Co-Founder AirInsight. My previous life includes stints at Shell South Africa, CIC Research, and PA Consulting. Got bitten by the aviation bug and ended up an Avgeek. Then the data bug got me, making me a curious Avgeek seeking data-driven logic. Also, I appreciate conversations with smart people from whom I learn so much. Summary: I am very fortunate to work with and converse with great people.