Rostec reports today: "The United Engine Corporation (UEC, part of Rostec State Corporation), as part of Aviation Expo China 2017, has signed a memorandum with the Chinese company AECC Commercial Aircraft Engine Co., Ltd. (AECC CAE). The Memorandum determines the objectives and main principles of interaction in the joint development of a gas turbine engine for a prospective long range wide-body aircraft (LRWBA/C929).
Under the Memorandum, the primary objectives of the program for creating an engine for the LRWBA will include engaging in joint research and competitive analysis, defining the potential customers' requirements to the engine, forming the appearance of the engine, and determining its basic technical parameters."
UEC previously started to develop a high-thrust civil engine (PD-35) for prospective wide-body long-haul aircraft. There is currently research and development groundwork under way under the PD-35 program in order to bring the degree of its development up to level 6 that will allow implementing research and development work as a whole with minimal technical risk. During the implementation of the PD-35 project, the scientific and technical groundwork carried out during the development of the new Russian PD-14 engine for aircraft MS-21-300 will be widely used.
AECC CAE is part of the Aero Engine Corporation of China, created in 2016, and is engaged in the development, manufacture and maintenance of civil gas turbine engines.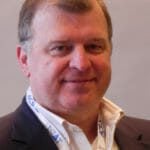 Co-Founder AirInsight. My previous life includes stints at Shell South Africa, CIC Research, and PA Consulting. Got bitten by the aviation bug and ended up an Avgeek. Then the data bug got me, making me a curious Avgeek seeking data-driven logic. Also, I appreciate conversations with smart people from whom I learn so much. Summary: I am very fortunate to work with and converse with great people.