Gulfstream is showcasing its new G700 flagship at the Dubai Air Show this week, and will use that occasion to kick-off a world tour of the new aircraft. Gulfstream has a significant presence at Dubai, after choosing not to participate at the NBAA convention last month in Las Vegas. The company is featuring both a G500 and the new G700 at the air show.

"Gulfstream has a longstanding history in the Middle East and surrounding regions," said Scott Neal, senior vice president of worldwide sales. "Recently, we announced a host of increased capabilities across the fleet, and we look forward to meeting with customers and guests at the Dubai Airshow to showcase the Gulfstream difference with two of these aircraft, firsthand."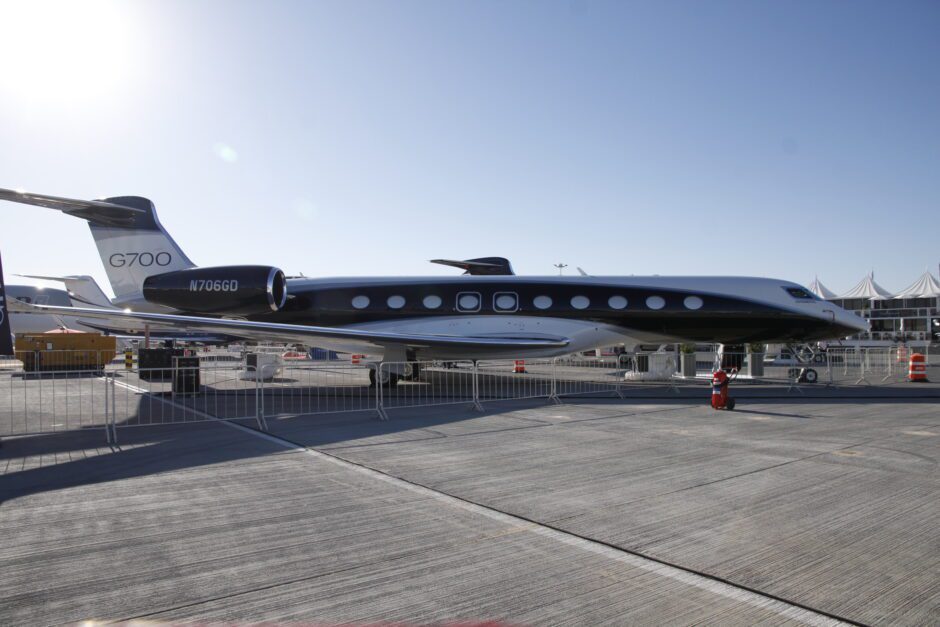 Following the airshow, the G700 prototype, which is awaiting certification from the FAA, will travel on a global tour. From Dubai, the aircraft will travel for the next six weeks through the Middle East, Asia and Oceania before returning to its home base in Savannah. The G700 will visit Australia, New Zealand, Singapore, Thailand, Korea, and Japan for demonstration of the aircraft for potential customers. Gulfstream has strong confidence in the new aircraft to undertake a long flight tour with a yet to be certified aircraft.
During the flight test program for the G700, the aircraft has been more efficient than expected. As a result, Gulfstream has added 250 nautical miles of range, increasing range to 7,750nm at Mach 0.85 and 6,650nm at Mach 0.9. Top speed for the G700 has also increased to M 0.935 from M0.925.

The G500 is also a leader in its class, with a 5,300nm range at Mach 0.85, and was the first aircraft certified to use enhanced vision for landing and was recently certified for steep approaches by the FAA, enabling the aircraft to access more difficult airports such as London City.  With the forthcoming G400, G700 and G800, the G500 and G600 provide Gulfstream customers with multiple options to match mission requirements at the top end of the business jet market for large intercontinental business jets.