Boeing's MAX trouble seems never-ending – indeed the troubles seem to be growing.  The case for the NMA seems to be slipping.   It is, quite possibly, the worst storm for Boeing in decades.  How can they get out of this?
It is well documented by now that Boeing has a lot of talent working on NMA.  Even if that airplane does not see the light of day, it is an effort that is not wasted.  Aerospace R&D is never a waste of resources, i.e. the Sonic Cruiser.
There is a growing argument that Boeing needs to pivot and pivot fast. Fortunately for Boeing, it has within its grasp the very tools it needs for the pivot to work. Now is the time for Boeing to develop its new airplane to replace the 737 MAX.  Circumstances are what they are.  That cannot be changed.  MAX is in deep trouble and that situation is probably going to continue to get worse before it gets better.
But here's what Boeing could do:
Through its Brazilian resources at Embraer, it has access to the world's only engineering development team that has developed one new aircraft per year for 14 years. That is an unmatched record created by a talented group of engineers. That type of engineering talent is a critical resource right now.
Boeing has a lot of work done on NMA in terms of technologies and new production thinking.
Combining these intellectual assets could lead to an initial future small aircraft design faster than either OEM could accomplish alone.

The aircraft requirements are known
Airline and lessor needs are known
Engines are available
The potential market is the largest segment in commercial aerospace
Such a move would undercut any advantage that Airbus currently has
What happens if international agencies require more modifications to the MAX, which is likely?    The future of the MAX could well be limited.  MAX always looked like an interim step until the new small airplane was going to be ready by 2030.  A 737 model production run of under 20 years is essentially an interim solution.
Is it time for Boeing to pivot its strategy to an all-new FSA earlier than it had planned?  We believe the answer is yes, as the reputation of the MAX is now so compromised that it may struggle to regain passenger acceptance.
The disruption to Boeing and its supply chain will be massive. But so is the disruption caused by the continued grounding of the MAX. At least a pivot away from MAX to a clean sheet design is a breath of fresh air and provides a way out of the current morass.
Moreover, this pivot is credible because it would unleash the synergies inherent to the Boeing/Embraer tie-up.  A substantial portion of the MAX backlog could be converted to the new airplane providing an instant boost.  The unwinding of the MAX program would provide the industry (and Wall Street) with a finite risk profile.  The MAX will eventually fly again and has a built-in future as a freighter.  Just like other 737 models.
Boeing needs to restore confidence in its airplanes, just as the FAA needs to restore confidence in its certification process.  A clean sheet start would likely force a competitive reaction from Airbus, but Boeing could gain a first-mover advantage. This may seem like a radical idea, but the alternative of continuing with the MAX will likely be even more problematic.
It may be time for Boeing to take its lumps and focus squarely on an engineering, rather than financially driven, future.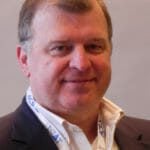 Co-Founder AirInsight. My previous life includes stints at Shell South Africa, CIC Research, and PA Consulting. Got bitten by the aviation bug and ended up an Avgeek. Then the data bug got me, making me a curious Avgeek seeking data-driven logic. Also, I appreciate conversations with smart people from whom I learn so much. Summary: I am very fortunate to work with and converse with great people.