Bombardier and James Bond's favorite automaker, Aston Martin, have announced a collaboration to create "the Ultimate Convergence in Performance and Style" with business aircraft interior design. The companies plan to offer custom design services for Bombardier's family of business jets using the top creative minds from both the luxury automobile and business jet fields.

Marek Reichman, VP and Chief Creative Officer at Aston Marting, stated that the company "has a highly refined set of automotive design principles, driven by the meticulous application of proportion, craft, and technical innovation. Bombardier's customers share our owners' desires for unique contemporary design statements. We are truly excited at the prospect of collaborating with Bombardier's accomplished design team to bring our respective design expertise together. Challenger and Global aircraft will give us an opportunity to take Aston Martin design to new heights."

The photo below shows the interior of the 2021 Vanquish, which has unique design elements and a sense of innovative elegance.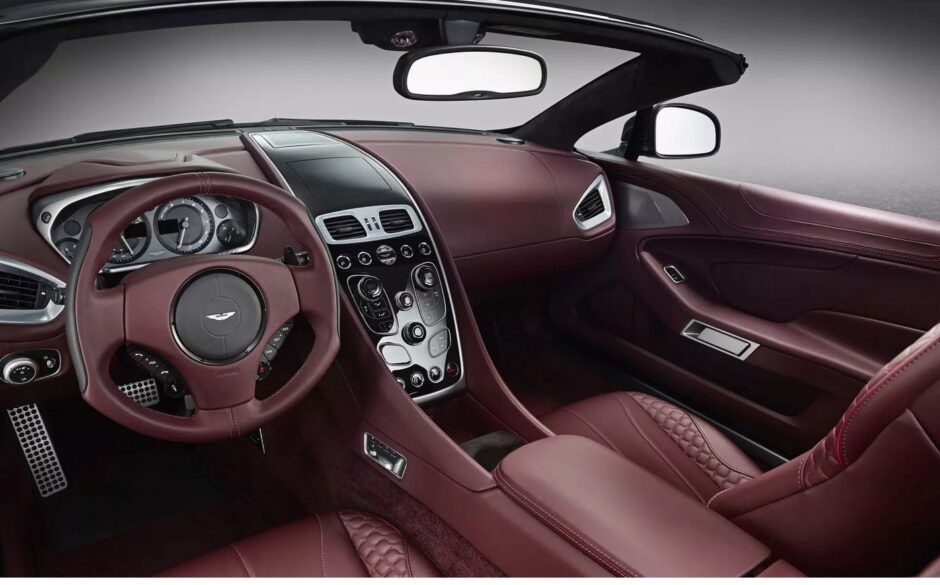 "Aston Martin and Bombardier are known for creating masterpieces of engineering in which style never takes a back seat," said Peter Likoray, Senior VP of Sales and Marketing at Bombardier. "This desire to collaborate reflects a common drive to innovate and opens up new possibilities for the cabin experience aboard Bombardier's Challenger and Global business jets. Bombardier's discerning customers have come to expect our products' signature smooth ride and the company's no-compromise approach to design, performance, and reliability at every level of our portfolio. We are a product to add a new facet to this experience that channels Aston Martin's distinct aesthetic approach."

The interior of the Global 7500, shown below, is already very impressive without the Aston Martin touch.





Business jets and expensive automobiles often share the same customer base, and the unique styles offered by each are often quite striking and unique. Adding custom touches to a business jet interior poses an interesting design challenge for automotive designers, and the results should be quite interesting. Hopefully, when the pandemic eases and we once again have business aircraft shows like NBAA in person, we'll be able to soon see firsthand the results of this unique industry collaboration.