As JetBlue squares off against the US Justice Department (DOJ) in Boston, the airline's results were announced. Jetblue's management faces headwinds from all sides.
After nearly a decade, the DOJ appears to have found anti-trust religion. It allowed the US airlines to merge into the world's largest airlines.  So large they are now "too big to fail."  If JetBlue and Spirit can merge, the combination would be the fifth largest US airline – too big to fail.  JetBlue recently lost its alliance with American Airlines.  With 3Q23 losses announced, JetBlue has hit a large air pocket of misfortune. To complicate matters, JetBlue attracted the attention of Senator Elizabeth Warren. Nothing good will come from that.
A quick point on the DOJ case: DOJ in the Northeast Alliance case noted the four largest US airlines had 55% domestic market share in 2000. Currently, these four U.S. airlines have an 80% market share.  This is a problem.  But the DOJ needs to own its role in allowing this.
Now to the 3Q23 results.  The average estimate of six analysts surveyed by Zacks Investment Research was for a loss of 27 cents per share, while the company reported a 39 cents loss per share, over 44% worse than expected. The market was looking for revenue of $2.38Bn, and the airline reported $2.35Bn. These results follow a good 2Q23.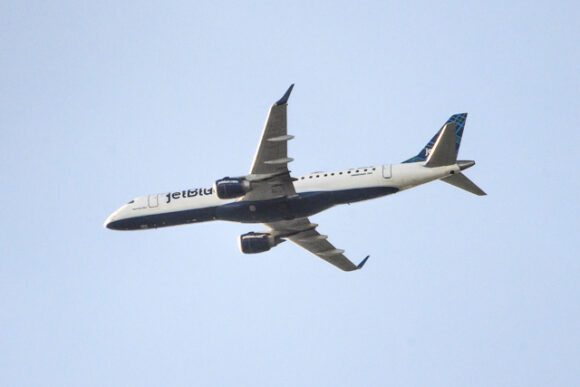 Previously, JetBlue cut its forecast as it switched to more international travel.  Even there, it has run into trouble in Amsterdam with that airport not ensuring JetBlue has slots for next year.
Jetblue missed on winning Virgin America several years ago – a win that would likely have had a bigger and better impact than it did for the winner, Alaska Airlines.  Ever since JetBlue has been looking for ways to grow, and Spirit was an obvious target.  But if this deal fails, what comes next? We explored that here.
From the airline's results under Outlook, "We continue to see healthy travel demand during peak periods and the fourth quarter holidays. However, industry capacity is outpacing domestic demand during off peak travel periods. For the fourth quarter, our growth will be driven primarily by international as we proactively work to manage our capacity and reduce schedules in off-peak periods," said Joanna Geraghty, JetBlue's President and Chief Operating Officer.
The keywords here are: industry capacity is outpacing domestic demand.  Wall Street has already reacted, with JetBlue's shares slumping over 7% in premarket trading.  Northern hemisphere airlines tend to lose money in the 1st and 4th quarters, but need to clean-up during the peak summer travel season, the second and third quarters.  Domestic demand fell year over year in Q3 for JetBlue, and while costs for JetBlue went down 3.3%, revenues fell by 8.2%.  Year over year capacity in ASMs increased 7.1%, higher than growth in demand.   
We are headed into the weakest travel season. Airfares are softening.  Southwest started its fall and winter fare sales.  The rest will follow suit.  Buckle up Jetblue; a bumpy ride is in the offing.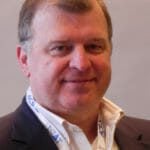 Co-Founder AirInsight. My previous life includes stints at Shell South Africa, CIC Research, and PA Consulting. Got bitten by the aviation bug and ended up an Avgeek. Then the data bug got me, making me a curious Avgeek seeking data-driven logic. Also, I appreciate conversations with smart people from whom I learn so much. Summary: I am very fortunate to work with and converse with great people.