Both Embraer and Bombardier have come out with bullish comments on the region.  Take a look at this video from Bloomberg.  This is followed by another series of remarks from Embraer's CEO. Bombardier has a similar outlook on the region's potential.
Both OEMs see opportunity in the region because of the ME3 and their well developed hubs.  Whereas the regional traffic has been funneled via single aisle aircraft, the smaller OEMs believe this traffic is being carried at sub-optimal levels.  Rather than serve regional markets with one daily (at best) or a few flights per week, the market would be better served (and generate more traffic) with consistent multi-daily flights.  To accomplish this means switching from larger Airbus and Boeing aircraft to "right sized" aircraft from Bombardier and Embraer.  It's an argument that holds water.
It is for this reason that Embraer's CEO says he believes the Airbus/Bombardier deal is good for Embraer.  And he's right. Airbus, with its decision to develop an alliance around the C Series has endorsed not only that aircraft.  It also demonstrates an understanding at Airbus that the new aircraft from Bombardier and Embraer cannot be bested in economic terms by the larger (if shrunk) single aisles from the big duopoly.
This thinking is bolstered by news of an impending announcement from Bombardier at the Dubai show today.  Bombardier sent email asking reporters to be available at 3pm local time for an announcement.  Reuters reports that this could be an order from EgyptAir.  We noted a report from Egypt on October 25 alluding to a deal.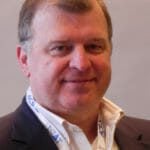 Co-Founder AirInsight. My previous life includes stints at Shell South Africa, CIC Research, and PA Consulting. Got bitten by the aviation bug and ended up an Avgeek. Then the data bug got me, making me a curious Avgeek seeking data-driven logic. Also, I appreciate conversations with smart people from whom I learn so much. Summary: I am very fortunate to work with and converse with great people.