AirInsight US Airline Index
If one were to assume that the increase in traffic since vaccinations in early 2021 continues at the same rate (which is a big assumption), we would arrive back at 2019 levels sometime between day 171 ( June 20 ) and 215 ( Aug 3 ).  That would predict a strong 2H performance for the US airline industry – assuming trends continue to grow at the current rate. The question now becomes if this is true, how quickly can airlines recover planes from the desert, re-certify pilots as current, and resume normal operational capacity over the next three months?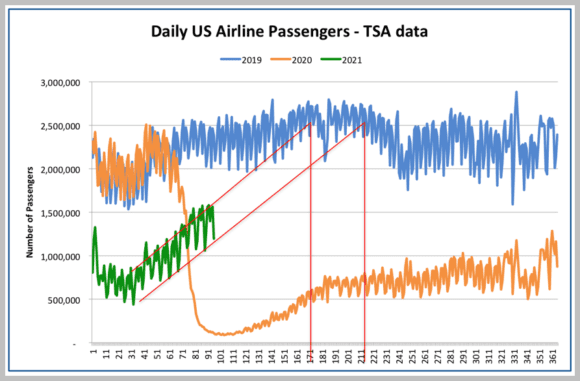 Commercial Aviation
Business Aviation

Airlines
Urban Air Mobility
Social Media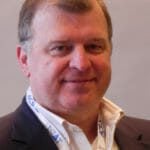 Co-Founder AirInsight. My previous life includes stints at Shell South Africa, CIC Research, and PA Consulting. Got bitten by the aviation bug and ended up an Avgeek. Then the data bug got me, making me a curious Avgeek seeking data-driven logic. Also, I appreciate conversations with smart people from whom I learn so much. Summary: I am very fortunate to work with and converse with great people.