Our final month-end model for today.  This model tracks aircraft transactions, new and pre-owned. Below is our "free" model.  Subscribers have access to the more detailed 13-pager.

Notes:
October saw the first ACJ-21F deliveries
The ongoing issues at Spirit and Boeing hamper MAX deliveries.  This keeps NGs trading and in use for longer than operators may have planned for.
Supply chain issues ensure this also applies to the A320 family, with the neo versions going out more slowly than planned.

You can also throw in the GTF issues here,  making it worse.

Transaction momentum seems to be slowing over the past two months.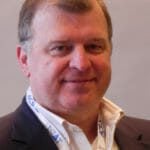 Co-Founder AirInsight. My previous life includes stints at Shell South Africa, CIC Research, and PA Consulting. Got bitten by the aviation bug and ended up an Avgeek. Then the data bug got me, making me a curious Avgeek seeking data-driven logic. Also, I appreciate conversations with smart people from whom I learn so much. Summary: I am very fortunate to work with and converse with great people.