Airbus Tier-1 supplier Premium AEROTEC is to slash its workforce by some 1.450 cross all its German sites in an effort to reduce costs and remain competitive, a spokesperson of the company tells Airinsight. PA is currently in talks with employee representatives and unions about the plan.
Airbus reported a EUR 103 million charge on Premium AEROTEC in its full-year 2019 results presentation on February 13. CEO Guillaume Faury explained the charge is related to a restructuring plan that should make the German component maker more competitive.
Premium AEROTEC produces large scale and complex aircraft sections for the A320, A330, A350, and A400M military transporter, plus the Eurofighter Typhoon. The company is located in Augsburg, Bremen, Hamburg, Nordenham, Varel, and Brasov in Rumania. The company employs some 9.000 workers.
"Current situation very tense"
In a written statement to Airinsight, spokesperson Barbara Sagel says: "The situation at Premium AEROTEC is currently very tense due to rate adaptions in some Airbus programs as well as existing overcapacities in the global supplier market and the resulting cut-throat competition. In response to these challenges, the management has drawn up a future and renewal concept to minimize further risks and to create a long-term strategic perspective for the company. The future and renewal concept includes comprehensive transformation measures with which Premium AEROTEC will be competitive and future-proof until 2023."
The rate adaptations the statement refer to include the A320neo-family, which targets higher rates in coming years. While this should be positive news, a lower rate for the A330neo of 4 per month and a flat rate of 9-10 for the A350 could hurt Premium AEROTEC more.
"The renewal and modernization of the company by 2023 will involve all German locations and functions. Talks with employee representatives on the future and renewal concept began in mid-January. As of today, the current PAG concept envisages a reduction of around 1.450 jobs across all German sites. The largest part of this reduction will be absorbed by a reduction in temporary staff, natural staff fluctuations, retirement and part-time work for older employees. We are currently assuming that around 550 permanent jobs will be cut across all locations. In order to make these possible staff reductions socially acceptable Premium AEROTEC has formed provisions for a social compensation plan."
The restructuring has spurred a tense debate with unions. The Augsburger Allgemeine newspaper reported last week that employee representatives produced a 600-page paper, in which the board is criticized for its profit-only attitude.
It is unclear how the restructuring affects the partnership but Strata Manufacturing in Al Ain (UAE). Strata announced at last November's Dubai Airshow that it signed an MoU for the supply of metallic bonded and computer numerical control machined detail aircraft parts.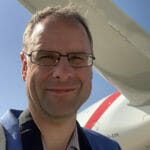 Active as a journalist since 1987, with a background in newspapers, magazines, and a regional news station, Richard has been covering commercial aviation on a freelance basis since late 2016.
Richard is contributing to AirInsight since December 2018. He also writes for Airliner World, Aviation News, Piloot & Vliegtuig, and Luchtvaartnieuws Magazine. Twitter: @rschuur_aero.