Yesterday the FAA issued its list of four key items on the MAX that need to be fixed and asked for public comment. You can see the FAA's 96-page preliminary document here.
This is the event the industry has been waiting for, but the world has shifted and not in a good way for anyone.
What do we have to add to this conversation?  Our input is based on what we believe will be a hurdle for MAX operators who put the revised aircraft into service.  
Using the US DoT T2 source here's operational knowledge that US airlines acquired in terms of the Airbus A320neo family through 1Q20.  This is a lot of experience that ensures the fleet is fully understood and "bedded down" in operational terms.  It is a thoroughly understood aircraft. This is an industry that despises surprises, especially bad ones.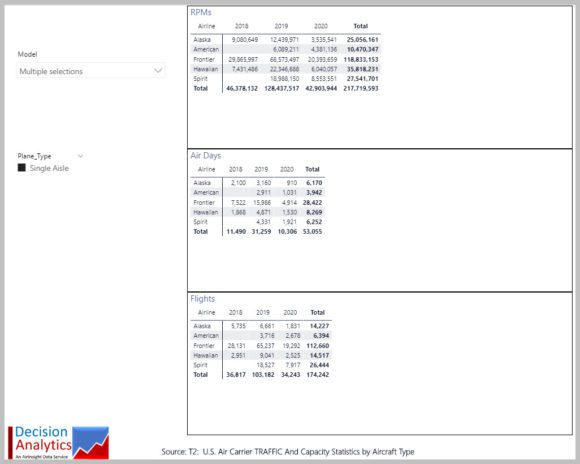 Here we see the US airlines MAX experience.  This is MAX v1, and post-FAA changes, we will have MAX v2.  What this means is that v2 will not be like v1 and there will be some (maybe more than people want to admit or discuss) training required.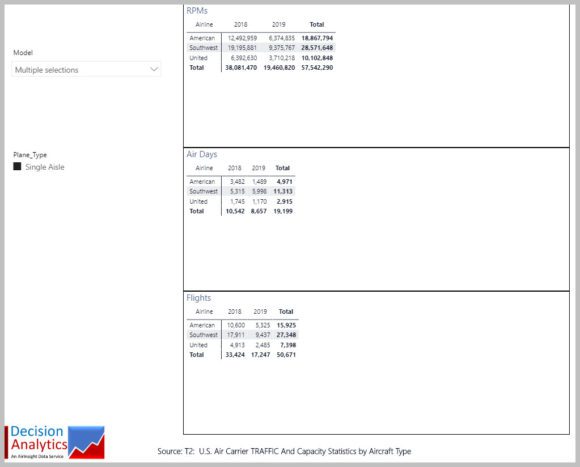 Training is not trivial. With so many pilots taking early retirement, who's left to fly the MAX?  Senior pilots are taking the "Early Out" option – these are the most experienced and, typically, the check pilots are among them.  Bear in mind MAX pilots are going to need updated training, no matter what. 
The MAX v2 will be in the hands of less senior pilots. We have no doubt pilots flying the MAX will be proficient and operations will be well inside FAA and airline guidelines.  While MAX v2 is being approved for service, airlines with MAXs be busy retraining pilots and maintenance crews.  The MAX v1s will have to be all updated to the v2 standard. Return to service might be a slow process.
There is a lot of operational learning that comes after EIS. MAX operators have a lot of catching up to do.  Operational learning is a real challenge.  Using Form 41 data we have a few charts to show you. 
Take a look at the situation at Alaska Airlines after it acquired Virgin America's fleet and with it the A321neo.  Bear in mind along with the acquisition came skilled and trained people and still, Alaska struggled to move down the learning curve.  It would be naive to think there's no learning curve with a MAX EIS.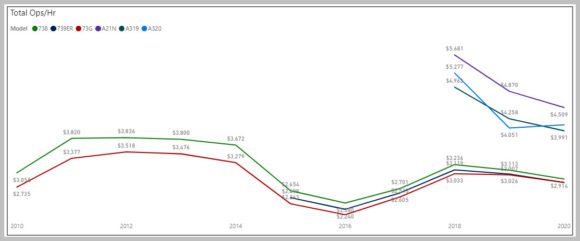 Want more evidence? Here's the situation at United which had MAX v1 delivered and operational for a while. The MAX spike is clear.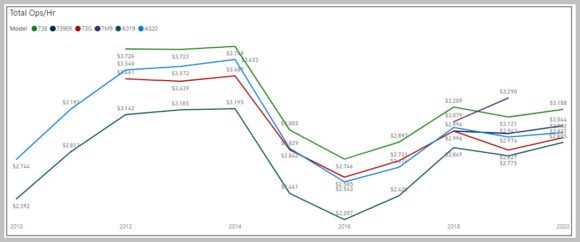 And here's the situation at Southwest where we also see a MAX spike.  United and Southwest know the 737 as well as anyone.  A new airplane means learning and that comes with a cost impact.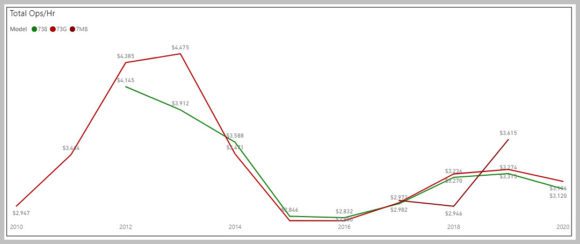 In summary, the return of the MAX is complicated by the pandemic.  Airlines now have no margin for extra costs and a spike in Ops costs isn't welcome.  The delay in the MAX return to service helped airlines (for unfortunate reasons) and several airlines will still take delivery because they have pushed some NGs beyond planned retirement dates.  But it is clear the demand for MAX now is much lower than what it was.  Moreover, as we have stated before, the MAX has a shortened life ahead. It will never be as successful as the NG despite it being the fastest-selling aircraft Boeing has offered.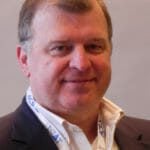 Co-Founder AirInsight. My previous life includes stints at Shell South Africa, CIC Research, and PA Consulting. Got bitten by the aviation bug and ended up an Avgeek. Then the data bug got me, making me a curious Avgeek seeking data-driven logic. Also, I appreciate conversations with smart people from whom I learn so much. Summary: I am very fortunate to work with and converse with great people.