A week long cockpit crew strike at Scandinavian Airline Systems (SAS) has come to an end on May 2 as the airline and unions have reached an agreement. Details have yet to emerge, except that unions in Sweden, Norway and Denmark support the outcome.
The strike began on April 25 and left thousands of passengers stranded around the world. Only SAS Ireland and its subcontracted airlines were able to operate.
The cancelations followed after Svensk Pilotförening (SPF) – with support from members in Norway and Denmark – called out for the strike. The union and airline had been negotiating a new social contract since March, after the previous 3-year agreement had expired on March 31. Despite mediation, both parties failed to agree on the terms of a new deal. On April 25, SAS already had canceled 275 flights. On the 26th another 673 cancelations followed, 329 on Saturday, 587 in Sunday, 667 on Monday and 546 today. The airline canceled 504 flights on May 1.
In a video message on Twitter on April 26, SAS CEO Rickard Gustafson apologized for the inconvenience the strike has caused to its passengers. "Despite intensive negotiations and a determination to avoid conflict we have regrettably been unsuccessful. (…) I understand that it creates huge problems for you as a customer." He promised the airline will do everything to find a solution for each customer, but his message was met with complaints from passengers who had been left stranded.
The Norsk FLygerforbund refuted the CEO's claims, saying SAS hasn't shown really willingness to find a solution. The union says the new work packages is a detoriation of employees' working conditions as it offers unpredicatble hours and makes planning of private lives impossible.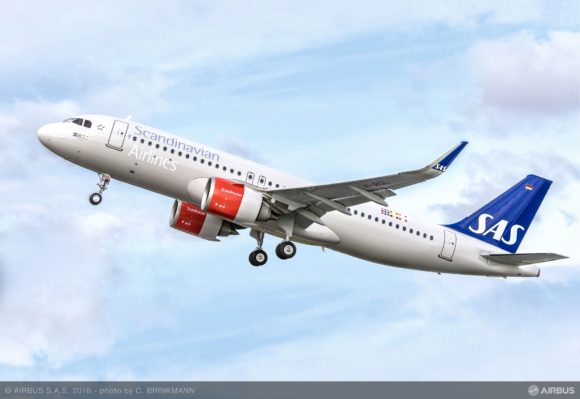 SAS had to cancel 673 flights on April 26. (Airbus)
The situation SAS finds itself in is not new. Three years ago SPF-members went on strike for five days in June 2016 after negotiations had been dragging for two months. In the end, an agreement was reached but not after over 1000 flights had been canceled. In September 2017, Norwegian pilots went on strike, while in Copenhagen staff organized in what the airline at the time called 'unlawful work stoppages".
The latest conflict comes at a delicate moment. At its Q1 presentation, SAS identified strong competition, overcapacity, higher fuel costs, a weaker Swedish krone and inflation as key-factors that will impact 2019, yet the airline expected to be profitable over the full year. Amidst a fleet renewal program that sees the replacement of older single-aisle aircraft by new Airbus A321neo's, SAS also expects to cut expenditures by another SEK 900mln this year.
Without an agreement with the pilot unions, these savings are expected to be reduced.
Norwegian
SAS is not the only airline to feel the headwind in Scandinavia. On April 25, Norwegian presented a NOK -1.489bln Q1 loss, down 14 percent from last year's -42.6mln. Its EBITDAR excluding losses improved from NOK -840mln to -716mln, while revenues were up from NOK 6.992bln to NOK 7.991bln. This is primarily due to higher traffic on US routes and within the Nordics, resulting in 9 percent more passengers to 8 million and a higher load factor to 81 percent.
At the same time, Norwegian's costs increased on almost all fronts: staff, fuel. ATC, handling charges plus aircraft lease. The airline's key priority remains reducing costs through its Focus2019 program, saving NOK 467mln this quarter, of which 205mln came from operational efficiencies and 197mln from lower handling and technical costs. The airline saved another NOK 302 mln in other areas. This year Norwegian wants to take at least another NOK 2-3bln of costs out of the company.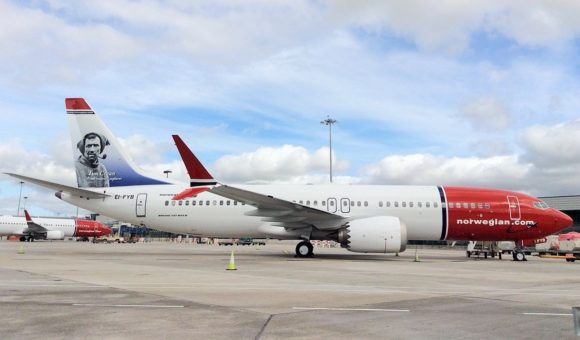 Grounding of the MAX fleet could cost Norwegian NOK 500mln this year. (Norwegian)
While citing 'productive meetings' with Boeing over the MAX 8 groundings, the costs associated with the measure are expected to be around NOK 500mln over the full year. It warned this could impact the airline's profitability for the year.
Capacity will grow 5-10 percent to 171 aircraft, compared to the previous guidance of 9 percent growth. Norwegian still hopes to add 16 leased MAX 8s to the fleet this year, bringing the total to 30 plus 4 owned. It has sold 13 737NGs.
As reported before, Norwegian has deferred deliveries of both MAX 8s and Airbus A321neo's, removing CAPEX commitments of $2.1bln for 2019-20. It will take only 8 MAX next year and 4 A321LRs, plus 5 787-9s.
Finnair
That other Scandinavian airliner, Finnair, also presented its Q1 results this week. Revenues were up 5 percent to EUR 672mln, but the net result was down to EUR-16.2mln from last year's EUR 14.6mln. Part of this comes from the exceptional strong Q1 last year that included Easter, but Finnair too is feeling the uncertainty with the European market. Overcapacity and Brexit plus higher costs all have an impact on the numbers, with unit revenues lower as the airline added extra capacity late last year with the delivery of two more Airbus A350-900s.
The Airbus A350 has been succesful on Finnair's routes to Japan. (Airbus)
Finnair has been strong in Q1 on routes to Japan and North-America, while its Chinese results were affected by tensions of all sorts the hang around the country. Cargo also grew strongly, contrary to the trend within the industry that has seen some weak months this year.
The airline from Helsinki has lowered its capacity growth from 14.8 to 10 percent for the year, putting most extra seats on the Asian routes.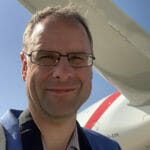 Active as a journalist since 1987, with a background in newspapers, magazines, and a regional news station, Richard has been covering commercial aviation on a freelance basis since late 2016.
Richard is contributing to AirInsight since December 2018. He also writes for Airliner World, Aviation News, Piloot & Vliegtuig, and Luchtvaartnieuws Magazine. Twitter: @rschuur_aero.