Here's our free model. Subscribers have access to the eight-page detailed version.
Note how Boeing MAX transactions have started to accelerate

Click on MAX8 and see the active lessors and airlines involved 

Southwest, United, and TUI are the main players

A320neo and A321neo transactions – the latter are catching up

787-9 and A350-900 are the most active widebodies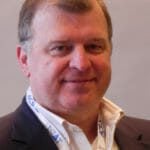 Co-Founder AirInsight. My previous life includes stints at Shell South Africa, CIC Research, and PA Consulting. Got bitten by the aviation bug and ended up an Avgeek. Then the data bug got me, making me a curious Avgeek seeking data-driven logic. Also, I appreciate conversations with smart people from whom I learn so much. Summary: I am very fortunate to work with and converse with great people.