On September 17, 2021, Grupo Aeromexico filed a new motion with the United States Bankruptcy Court asking permission to enter into new leasing agreements. Aeromexico plans to add six more aircraft to its fleet as part of its Chapter 11. 
Aeromexico's six new aircraft
The Mexican carrier and Air Lease Corporation (ALC) signed a letter of intent to enter into new long-term aircraft lease agreements for six new Boeing planes. 
According to the information published, Aeromexico intends to lease four new Boeing 737 MAX and two Boeing 787 Dreamliner planes under a power by the hour arrangement, rather than a fixed monthly amount. Aeromexico would take delivery of these planes during 2022's first half, right in time for the summer season. 
The US Bankruptcy Court still has to approve the filing. 
In the last few months, Aeromexico has continued negotiating with existing lessors and potential lessors of additional aircraft and equipment. It is looking to obtain the best terms available, as the carrier is currently reducing its cost base to better perform in the Mexican domestic market. Aeromexico has lost market share to both Volaris and Viva Aerobus, two low-cost carriers. 
Aeromexico's current orders
Prior to the COVID-19 pandemic and the Boeing 737 MAX crisis, Aeromexico had an order for 60 B737 MAX units with Boeing. The carrier took delivery of six aircraft before the MAX crisis. 
Due to the impact of the COVID-19 crisis, Aeromexico renegotiated with Boeing and reduced the remaining order for 54 MAX units. Instead, both parties agreed to add 28 new aircraft to Aeromexico's fleet, including 20 new MAX units, four B737-800, and four B787. 
Moreover, Aeromexico stated, 
"In mid-June 2021, the Debtors finalized the current version of their Operating Fleet Plan, which, among other things, adjusted the composition of the Debtors' long-term operating fleet, including through a combination of substitutions and additions of over a dozen Boeing 737MAX aircraft, four of which are the subject of this Motion."
On August 30, Aeromexico obtained the Court's approval to acquire 12 new MAX units. The airline will lease these planes with Dubai Aerospace Enterprise and will receive the first aircraft in October. 
Therefore, Aeromexico's new orders, since filing for Chapter 11, total 40 new aircraft. So far, it still has to receive 12 from Boeing (according to Boeing's orders & deliveries), 12 from Dubai Aerospace Enterprise, and six from Air Lease Corporation. 
Why introduce more Boeing aircraft?
Since filing for Chapter 11, Aeromexico has also rejected the leasing contracts of several aircraft. According to stats by the airline itself, between December 31, 2019 and June 30, 2021, has gone from 131 to 118. 
While the number may suggest that there hasn't been a lot of aircraft rejections, that's not true. 
During the final quarter of 2019, Aeromexico had 19 Boeing 787, 11 B737-700, 39 B737-800, six B737 MAX-8, nine Embraer E170, and 47 Embraer E190. 
Fast forward to June 2021, the airline has 18 Boeing 787, five B737-700, 34 B737-800, ten Boeing 737 MAX-8, four B737 MAX-9, zero Embraer E170, and 47 Embraer E190. 
Moreover, it is expected that Aeromexico will further reject more leasing contracts in the future.

Yesterday, Aeromexico also presented its Reorganization Plan under Chapter 11. We'll have an exclusive analysis on the subject on Monday.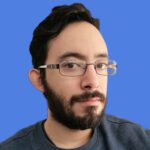 Daniel Martínez Garbuno is a Mexican journalist. He has specialized in the air industry working mainly for A21, a Mexican media outlet focused entirely on the aviation world. He has also published on other sites like Simple Flying, Roads & Kingdoms, Proceso, El Economista, Buzos de la Noticia, Contenido, and Notimex.