Singapore Airlines and Malaysia Airlines announced last week they have signed a joined business arrangement to significantly strengthen their long-standing relationship in their home markets. It is too early to tell, but this could be another step towards a new joint-venture airline.
Remember both countries operated a single airline before between 1966 and 1972: Malaysia Singapore Airlines (MSA). They went their own way when Singapore wished to concentrate on its expanding long-haul network and Malaysia saw more opportunities in growing its domestic and regional network. Fast forward 47 years and totally different circumstances have brought the two airlines closer together again.
MAS has been successful as a regional player but has witnessed the rapid rise of low-cost travel with newcomers Air Asia, Malindo, Tigerair and others entering its backyard. As their cost-structure is much more favorable than Malaysia's, the Kuala Lumpur-based airline has been forced in recent years to drastically review its costs and slim down in size. With Firefly, MAS started its own LCC in 2007.
The two air disasters in 2014 MH370 and MH17 severely hurt the airline's reputation and profitability. They were a major factor in cutting its international network which it had built up in the eighties and nineties. MAS produced an MYR -791,7 million loss in 2018, a slight improvement over its -812.1 million loss the previous year.
In May, MAS announced an MoU for a joint-venture with Japan Airlines on flight schedules, cargo and tourism.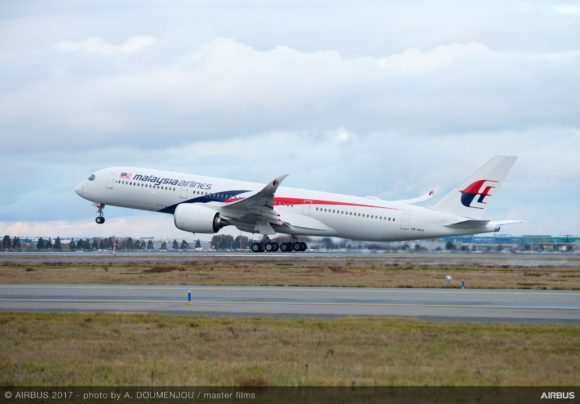 Malaysia Airlines has renewed its long haul fleet with the Airbus A350. (Airbus)
Singapore Airlines has seen many profitable years since it went its own way, but it too has felt the heat from the low-cost competitors as well as more international competition to its home market. It too entered the LCC-market with Scoot and SilkAir, which despite rapid growth and increasing market share have produced operational losses in the last couple of years. SIA Group improved results after its own restructuring and announced a $200 million operating profit in Q1 this year, +3.6 percent over last year's result. Both Scoot and SilkAir were loss-making. In FY2018/19, net profit for the Group was $683 million versus $1.302 billion in the previous year.
On June 27 this year, SIA and MAS announced a Memorandum of Understand to explore a wide-ranging partnership on their existing codeshare between Singapore and Malaysia. This MoU has now been completed and presented to the two country's authorities for regulatory approval.
Their current codeshare includes Singapore-Kuala Lumpur, Kota Kinabalu, Kuching, and Penang. Both airlines wish the joint business arrangement to expand this by including their low-cost airlines, but this will require some finetuning. Until now, MAS' Firefly has no codeshare agreement with Singapore Airlines but only with and neither does SIA's Scoot with MAS. SilkAir has an agreement with Malaysia Airlines and through the parent airline indirectly with Firefly. The SIA/SilkAir-MAS codeshare should increase domestic codeshare to 16 destinations.
The partnership also includes codesharing on routes to Europe, South Africa, and – once approved – other destinations as well.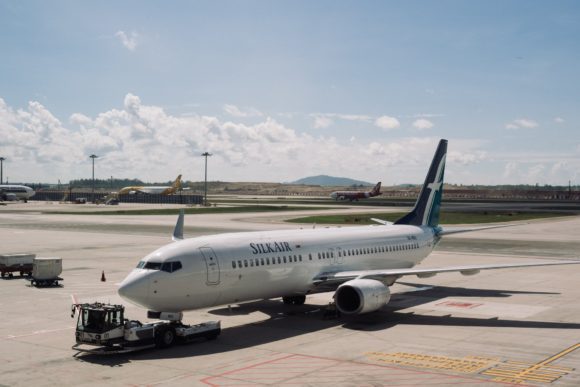 SIA's SilkAir will be included in the joint business arrangement, as will be its sister-LCC Scoot (visible in the distance). (SilkAir)
In the joint business arrangement, both airlines also share revenues and explore joint marketing activities to increase tourism to the region. Passengers will be offered joint fare products and complimentary corporate and frequent-flyer programs.
Both airlines will look at other opportunities for cooperation, like cargo and maintenance.
"This will be a win-win for both our airline groups and provide new benefits for our customers. In particular, the expanded scope of our partnership has the potential to provide a significant boost to the tourism industries in both Malaysia and Singapore, as well as the wider Southeast Asia region," SIA CEO Goh Choon Phong said in a press statement.
His colleague at MAS, Izham Ismail, said "This is in line with Malaysia Airlines' long-term business plan goal of engaging in deep partnerships to extend our reach and presence globally. This partnership is more than a conventional partnership and we believe in the mutual benefits for both airline groups and countries."
No cross-over investments have been announced, but as said it remains to be seen how this partnership will develop over the next couple of years and how benefits translate into more traffic and better results.  And maybe this will revert back to their brief joint history as MSA if this might be beneficial.
Almost immediately after announcing the agreement, Air Asia responded by announcing additional services by Air Asia X on the Singapore-Kuala Lumpur route on which it already is the market leader.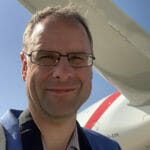 Active as a journalist since 1987, with a background in newspapers, magazines, and a regional news station, Richard has been covering commercial aviation on a freelance basis since late 2016.
Richard is contributing to AirInsight since December 2018. He also writes for Airliner World, Aviation News, Piloot & Vliegtuig, and Luchtvaartnieuws Magazine. Twitter: @rschuur_aero.