Lower production rates at Boeing and Airbus combined with quality issues on the 787 Dreamliners have forced tier-1 aerostructure supplier Spirit Aerosystems to make a $72.4 million pretax forward charge. The loss is caused by the 787 and A350 rates and issues, the company reported on May 5 in its Q1-results. However, as both airframers plan to increase rates, Spirit AeroSystems prepares for ramp-up.
Spirit posted a $-172 million net loss compared to $-163 million in the first quarter of last year. Revenues were down to $901 million from $1.077 billion. Free cash flow improved from $-362 million to $-198 million. It delivered 269 shipsets of fuselages, wings, and other airliner and business jet components compared to 324 in the same quarter last year.
MAX
The grounding and temporary production pause of the Boeing MAX have significantly impacted Spirit's results since 2019. Initially, it kept building fuselages at undiminished numbers but later reduced this. An unspecified number of frames has gone straight into inventory in Tulsa and Wichita.
Spirit counts on increased shipset deliveries as Boeing slowly ramps up the MAX production. It delivered 29 sets this Q1 compared to eighteen last year but plans for an increase from Q2 to deliver 160 sets for the whole of 2021, double the number of 2020. For 2022, it prepares for an increase in line with Boeing's gradual ramp-up to 31 per month in 2022. Realistically, Spirit can ramp up MAX production by two to three per month but it's too early now to specify the exact number of deliveries next year, CEO Thomas Gentile said.
For the next eighteen months, shipsets will partly come from destocking the inventory, which gives flexibility and improves cash flow. "We will get that buffer down to the target level of about twenty units in a permanent offer that we use as a cushion for the production system so that as we go forward, we will avoid disruptions." At a rate of around the high 20s-low 30s per month, "that will definitely help us on the earnings and cash flow side", CFO Mark Suchinski added.
The 767 also contributed well, with shipsets up from six to ten, but those for the 777 went from nine to five.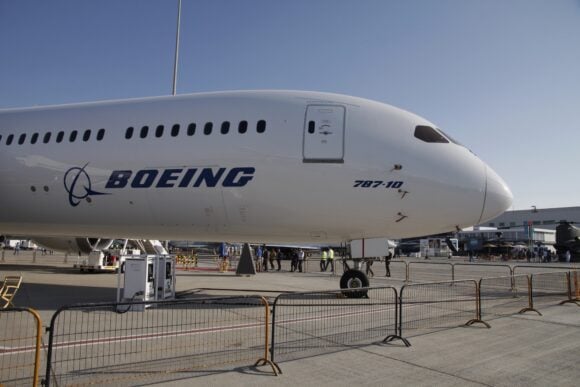 Spirit found some fit and finishing issues on the nose section 41 and has
had to do some rework. (Richard Schuurman) 
787
The 787 is causing Spirit multiple troubles. As Boeing dramatically reduced Dreamliner rates from fourteen in 2019 to just five per month this year, deliveries dropped likewise from forty in Q1 2020 to fifteen this first quarter. Then, in October, Boeing paused 787 deliveries after discovering fit and finishing problems on the aft fuselage sections which suffered from shimming and skin flatness issues. The pause has continued until the end of March and so spans almost the first quarter.
Last autumn, Spirit initiated an extensive engineering review. Gentile confirmed that quality issues have been found on the section produced by Spirit, nose section 41. "We identified some similar fit and finishing issues that they had identified on other sections of the aircraft. So the rework and forward loss are related to us doing rework on those units."
The required rework and engineering costs on just the 787 led to a $29 million pretax forward loss. This is part of the combined $72.4 million first-quarter forward loss "primarily driven by Boeing 787 engineering analysis and rework to support Boeing's resumption of deliveries and the impact of lower Airbus A350 production rates coupled with higher costs to achieve production quality improvements."
A350
The workshare on Airbus products also suffered from lower rates. On the A350, Airbus has reduced the rate from ten to five per month. Spirit took a forward loss of some $30 million on the A350, of which $15 million was related to schedule changes. "On the A350, the stated production rate has stayed the same but Airbus did call units out of the schedule both this year and next year, nine or ten. There might be a furlough or vacation causing this", Gentile explained. First-quarter deliveries of the central fuselage section segments and wing front spars shipsets went from 26 shipsets in 2020 to twelve last Q1.
A320neo/A220
Deliveries of the wing leading and trailing edge elements for the A320neo were also lower: from 188 to 130. Spirit has produced the first spoilers using the resin transfer molding process and will ship them to Airbus by mid-May.

For the A220, the company delivered twelve sets compared to fifteen in 2020. The first quarter included the workshare on the A220 wings after Spirit took over production at the former Bombardier Aerostructures site in Belfast. Eighty percent of integration has been completed. While the A220 contributed with higher revenues, the program also suffered from excessive capacity costs.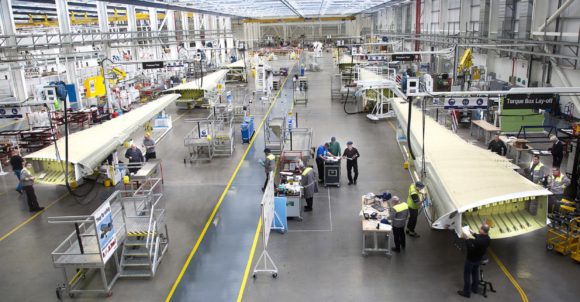 The Bombardier Aerostructures wing plant in Belfast is now part of Spirt AeroSystems. (Bombardier)
Securing supply chain is a key priority
Gentile said Spirit has clear and multi-year agreements with Boeing and Airbus that in the case of the MAX extends until 2033. The short-term key priority is to secure the supply chain, which includes some 600 companies. "65 Percent of our cost bases is with the supply chain and they are absolutely critical partners. We have a very detailed methodology for rate-readiness. The keys are raw material orders and also rehiring some of the labor to make sure that is in place", said Gentile.
By segment, Fuselage Systems produced a $-59.8 million loss (an improvement over last year's $-86.4 million), but revenues were down by 20.7 percent to $437.1 million.
Wing Systems went from a $13.6 million profit last year to a $-18.9 million loss, with revenues -23.3 percent to $223.6 million. Propulsion Systems produced a $16.7 million profit against a $-5.3 million loss last year at revenues 0.6 percent better to $226.5 million.
At Fuselage and Propulsion, restructuring and excessive capacity costs were lower. Wings saw lower restructuring but higher capacity costs.
Narrowbodies lead the way
Spirit expects the first half of the year to remain challenging but its business should normalize in the second half as Boeing and Airbus prepare for production ramp-ups of their narrowbody families. "While a broader air traffic recovery will continue to take some time, we are encouraged by improving domestic air travel, which is primarily served by narrowbody aircraft. We believe Spirit is well-positioned to benefit from this improvement given about 85 percent of our backlog consists of narrowbody aircraft." Free cash flow usage should be between $200 and 300 million, including a net cash benefit.
Spirit continues debt reductions and plans to repay one billion in debt in the next three years. The integration of the former Bombardier sites in Belfast, Casablanca, and Dallas is on track and should result in synergies of six percent of annual revenues of $42 million.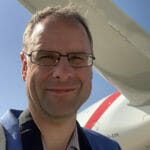 Active as a journalist since 1987, with a background in newspapers, magazines, and a regional news station, Richard has been covering commercial aviation on a freelance basis since late 2016.
Richard is contributing to AirInsight since December 2018. He also writes for Airliner World, Aviation News, Piloot & Vliegtuig, and Luchtvaartnieuws Magazine. Twitter: @rschuur_aero.