The US DoT recently updated its T-100 domestic data. Given the paucity of positive industry news and the aviation doldrums we find ourselves in, how about a data model to provide some unemotional sense of where we are? It's said, "data sets you free".
Here's a data model you can enjoy and use to escape the blues today. Use the menu on the left to select aircraft or airline (and combinations) – this Rabbit Hole is worth an hour, maybe more. How's the A220 being used for example? Of course, your feedback is welcome!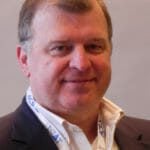 Co-Founder AirInsight. My previous life includes stints at Shell South Africa, CIC Research, and PA Consulting. Got bitten by the aviation bug and ended up an Avgeek. Then the data bug got me, making me a curious Avgeek seeking data-driven logic. Also, I appreciate conversations with smart people from whom I learn so much. Summary: I am very fortunate to work with and converse with great people.