After a long and uncertain period, the future of troubled Air India is now more clear. India's industrial conglomerate Tata Group through its subsidiary Talace Pvt has become the new and 100-percent owner of Air India, low-cost subsidiary Air India Express, and 50 percent of ground and cargo handler Air India SATS, the group confirmed on October 8. The deal brings Air India back within the Tata family, which founded its distant predecessor in 1932. Tata wins bid for troubled Air India.
Tata has paid Rs 18.000 Crore ($240 million) for Air India. This is in the range of the Rs 15.000-20.000 Crore that was mentioned by Indian media a week ago, when reports emerged that the government preferred Tata over a bid from SpiceJet-boss Ajay Singh. His bid is said to have been three times lower than that of Tata Sons, the investment holding company of Tata. A final decision on the bid was expected around October 15.
In a media statement, Chairman N. Chandrasekaran of Tata Sons said: "At the Tata group, we are delighted to be declared as the winner of the bid for Air India. This is a historic moment, and it will be a rare privilege for our group to own and operate the country's flag bearer airline. It will be our endeavor to build a world-class airline that makes every Indian proud."
Loss-making since 2007
Rebuilding Air India will take a lot of effort and money. The airline has been loss-making since 2007, the year when it merged with Indian Airlines, a brand that has now been inherited by Tata. In the last year before the Covid-crisis, losses mounted to Rs 8.556 Crore and in 2020 were even slightly lower to Rs 7.892 Crore.
For this year, in which India was hit hard by the outburst of what became the Delta variant and has been virtually closed for international air travel, losses are expected to grow to Rs 9.500-10.000 Crore. The carrier has been dependent for two-thirds of its international network to North America, Europe, and the Middle East. Total losses since 2007 reportedly are a combined Rs 70.000 Crore. The government first announced plans to sell Air India in 2017, flopped in 2018, and tried again in 2019.
By the end of August, Air India had debts of Rs 61.562 Crore. Under the deal, Tata will inherit Rs 15.300 billion of this while the remaining Rs 46.262 Crore will be transferred to Air India Assets Holding, which is a state-owned special purpose vehicle. This means that Air India has shed its huge burden from the past and is able to restart from new.
Tata will be contractually obliged to retain all 13.500 Air India employees for at least a year and has to offer voluntary retirement schemes if it wants to reduce its staff. The new owner will also inherit Air India's fleet of 117 aircraft and 24 with Air India Express. The newest are the 27 Airbus A320neo's and 27 Boeing 787s that are on average 3.7 and 7.3 years old respectively. But the carrier also has twenty A319s, nine A320s, three 777-200s, and thirteen 777-300ERs that are much older. The 24 737-800 of Air India Express are on average ten years old.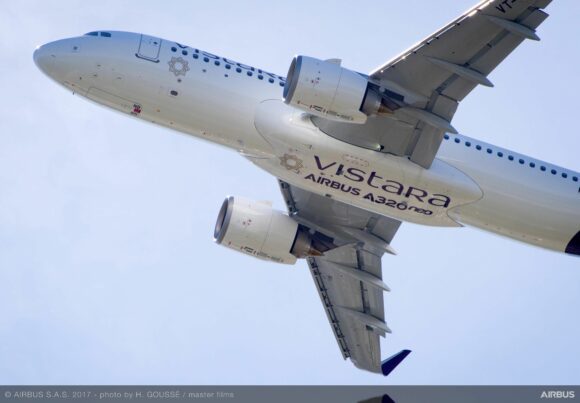 Tata Sons already own a share in AirAsia India and in Vistara, the joint-venture with Singapore Airlines. (Airbus)
Take over strengthens Tata's airline portfolio
Acquiring Air India and Air India Express strengthen Tata's position in the Indian airline market. Last December, it increased its share in AirAsia India from 54 to 83.67 percent, with AirAsia Investment retaining 16.33 percent. Since 2013, Tata Sons and Singapore Airlines jointly own Vistara in a 51/49 percent split, operating a 48-strong fleet of Airbus A320ceo/neo's, A321neo's 737-800s and 787s. It remains to be seen how Tata Sons will retain these four different brands or bring them together from a business and management point of view. Analysts in India say that a combined Air India-Vistara can't be ruled out, with Singapore retaining its share and interests.
Tata founder JRD Tata initiated his own airline in 1932, which became Air India in 1946. The carrier was nationalized in 1953 and JRD Tata stepped down from the board in 1978. Tata Group is a conglomerate that produces steel, cars, chemicals, consumer products, and owns hotels, communication, and power systems. Last year, its revenues stood at $103 billion.
Rival airline IndiGo has congratulated Tata with the purchase of Air India, but behind the kind words will be fierce competition for the Indian customer. Not just between these two, but also from Go First and SpiceJet which all three have been on a course of rapid expansion that has been compromised by the effects of the pandemic.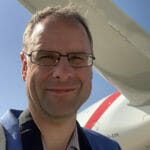 Active as a journalist since 1987, with a background in newspapers, magazines, and a regional news station, Richard has been covering commercial aviation on a freelance basis since late 2016.
Richard is contributing to AirInsight since December 2018. He also writes for Airliner World, Aviation News, Piloot & Vliegtuig, and Luchtvaartnieuws Magazine. Twitter: @rschuur_aero.