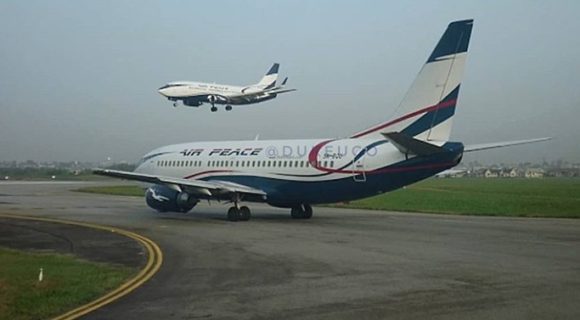 In the early 2000s, the Nigerian aviation industry experienced a boom with the country having more than 25 commercial airlines including the National carrier – Nigeria Airways. In the space of a few years, the local airlines started to fold, leaving just 10 active scheduled commercial airlines currently in operation.  
The decline was accelerated by factors such as difficulty in leasing aircraft at startup due to the inability to access finance since Nigeria is regarded as a high-risk market. Consequently, airline founders went on to purchase old or inefficient aircraft to start operations due to the low acquisition costs. But this brought high fuel and aircraft maintenance costs.  
The average passenger load per flight within Nigeria is between 100 – 115 passengers with a maximum of two hours of flight time. So, there is more likelihood of breaking even on each local flight using a Mitsubishi CRJ-900 with 90 seats or a De Havilland Canada Dash 8 with 80 seats than a Boeing 737 Classic that may not achieve full capacity of 136 seats. 
There's also the aspect of corporate governance and mismanagement. With a number of Nigerian airlines being owned by individuals or families close to the government, internal control is minimal or almost non-existent. 
Availability of forex places another hurdle in the development of the Nigerian aviation industry. The Nigerian Naira has been devalued twice since 2015. This adversely affects airline operational and maintenance costs which are paid in US dollars. Charges and taxes are also in US dollars while the airlines earn in Nigerian Naira. This means they have to source for US dollars before payments are made and due to their relatively small size, they also serve minimal international routes that would have otherwise earned them foreign exchange.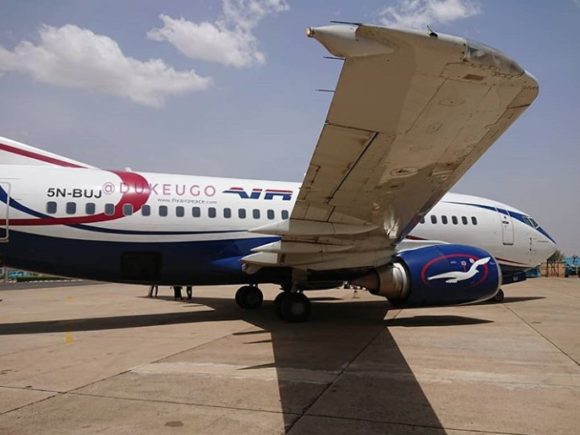 In spite of these challenges, efforts are being made in the right direction. Green Africa Airways, a low-cost airline that is yet to start operations has been appointing individuals with international track records and ordering 50 Airbus A220s in early 2020. Ibom Air uses the CRJ-900 for all its operations with better schedule reliability than other players. There's also Overland Airways, founded in 2002, which has outlived its peers such as Medview airlines and First nation by focusing on 2nd tier cities using short-haul regional airliners like the ATR 42, ATR 72, and Beechcraft 1900.