The ITC transcript makes for interesting reading, and there's a lot to read, at 189 pages.  Boeing was represented by Mr. Robert T. Novick, Wilmer Cutler Pickering Hale and Dorr LLP.  In his opening statement, Mr. Dorr stated: "If Bombardier's practices are not addressed now, Boeing will either have to offer severely depressed prices or forfeit additional market share, causing further injury."  This was followed by testimony by Mr. Ray Conner, Vice Charman of Boeing.  In his remarks, Mr. Conner noted: "The planes Delta ordered on that one day in April of last year are equivalent to years of future demand in the 100-150 seat market. You can't get that back. We won't get an opportunity to produce those airplanes ever and therefore will forgo the revenue and the earnings we need to produce new products in the future. It is gone forever. Even worse, the sale set a new benchmark for pricing for the CS100 and the CS300."
Mr. Conner stated: "We're here today because the 100-150 seat market matters greatly to Boeing and Bombardier is very close to forcing us out of this altogether. Our share of the 100-150 seat LCA deliveries has historically been around 40 percent globally and about 70 percent in the U.S. Market. This shows how much we have to lose if Bombardier's subsidy-fueled attach on our home market continues."  He added: "It is already in a precarious situation. The Max7 only has 63 orders from 5 customers, has not received a significant customer order since 2013 and received its only U.S. orders in 2011. Sixty-three orders is far from a healthy backlog. If Bombardier continues to take major sales, which it will with the current C-series prices, the U.S. Industry will be unable to end its order drought and will not have any viable product in this market."
Is Bombardier's C Series is such a big threat?
Using fleet data from Jet Information Services we see the following market share breakdown.
At year end 2016, there were 11,580 in-service Boeing aircraft compared to 2,458 Bombardier aircraft.  Boeing has nearly five times more active aircraft than Bombardier.  Bombardier does not appear to be a manifest threat to Boeing, even looking out a decade or more.  Boeing's product range is wide and its customer base is far bigger.  Boeing could swallow the C Series program and may yet do this by increasing the 737 production rate.
Is the C Series some kind of silver bullet that will harm Boeing?
Using Boeing's delivery data we see the following.
Boeing delivers more 737s in a year than Bombardier has in total C Series orders.  The 737-700, the program most impacted by the C Series seems to have gone ex-growth in 2007. We focus on deliveries because this is the more important data point; airlines may order a -700 but do not necessarily take delivery of a -700.  It does not appear the C Series was a primary cause of declining market interest in the 737-700.
How important is the 100-150 seat market to Boeing?
Mr. Conner suggested it "matters greatly".  Here we have two charts, on the left the active Boeing fleet in aircraft numbers and on the right the numbers in percent.  Our data source is Jet Information Services.
The 737-700 (including all the government versions) represented 3.7% of the active fleet in 2000 and in 2016 this was at 9.3%.  The active 737-700 peaked at 11.3% of the active Boeing fleet in 2011.  Its share has been declining since.  Interest in the 737-800, on the other hand, grew from 4.8% of the fleet in 2000 to 37.1% in 2016.  The market may matter greatly, but the market has moved over 150 seats to the larger and better selling 737-800.
Does this mean Bombardier is no threat?
It seems to us that Boeing (and perhaps Airbus) are not threatened by Bombardier.  The C Series is a threat to the smallest 737 and smallest A320 family.  But these models have seen declining market interest.  Even Mr. Conner notes the lack of market interest in the MAX 7.   But that is hardly because C Series orders are on fire.  Both Airbus and Boeing have multi-year backlogs on their re-engined models over 150 seats.  Their own focus has been on up-gauging their single-aisle customers.  The MAX 7 represents under 2% f Boeing's MAX orders.   At Airbus, A319neo represents about 1% of total neo orders. Can such low numbers be a threat requiring government protection?
Does the C Series threaten any OEM?
Yes, without a doubt, Embraer's E2 is directly threatened.  Embraer's complaint to the WTO is evidence of that.   Boeing is making the case that the C Series is a stalking horse that will grow beyond the CS300.  Given Bombardier's penchant for stretching aircraft, that is not a crazy thought. Even if it did, Bombardier does not have the production capacity to make a dent in the Boeing (and Airbus) backlog.   Even with the Canadian support, Bombardier can't afford a CS500 now and probably will not be ready for it for several years.  By the time Bombardier could grow its production capacity and stretch the CS300, Airbus and Boeing will probably have new single-aisle aircraft on offer.
The alleged threat of the C Series to Boeing leaves us with more questions than answers.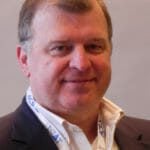 Co-Founder AirInsight. My previous life includes stints at Shell South Africa, CIC Research, and PA Consulting. Got bitten by the aviation bug and ended up an Avgeek. Then the data bug got me, making me a curious Avgeek seeking data-driven logic. Also, I appreciate conversations with smart people from whom I learn so much. Summary: I am very fortunate to work with and converse with great people.