For some time during the first phase of the pandemic, China Southern Airlines was the world's only and as such most-active operator of the Airbus A380. But just as the airline is emerging from the Covid-crisis it has decided to gradually phase out the double-decker until the end of the year. The sun sets on the A380 with China Southern.
The first two and oldest A380s have departed their home base in Guangzhou today, February 24, for storage at Victorville near Los Angeles. B-6136 is the oldest in the fleet of five and was delivered on October 14, 2011. She flew her last service on October 31, 2021, from Los Angeles. B-6137 joined China Southern on December 16, 2011, and last flew on November 5, arriving from Paris.
The other three A380s (B-6138, B-6139, and B-6140) remain active and operate only into Los Angeles, Sydney, and occasionally on a domestic service between Guangzhou and Beijing. All other international services have been suspended as China stick to a strict zero-Covid policy that denies access to the country of foreign travelers. For this reason, the weekly A380 services to Paris and Amsterdam have been taken over by the A350.
The A380 looked ideal for China's booming market
China Southern announced its order for five A380s on January 28, 2005, and confirmed it on April 21. At the time, the choice for the high-capacity aircraft was seen as a logical one for the Chinese carrier. With air travel booming, the A380 was seen as a good proposition on the crowded domestic network as well as a major force to bring larger numbers of tourists to China. But China Southern remained the only Chinese customer for the type.
Even before all aircraft had been delivered, the Center of Aviation (CAPA) reported in 2013 that the A380 was loss-making for China Southern. The airline reportedly lost some $20-25 million in 2012 on its operations, mainly as they were operated on short-haul services. There also was a mismatch between its focus on Premium products like First and Business Class and the preference of Chinese travelers to fly cheap in Economy.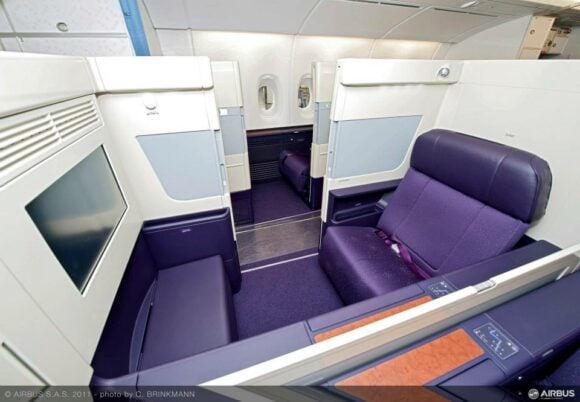 By current standards, China Southern's First Class product on the A380 looks outdated and would need an upgrade. (Airbus)
Another reason for the losses was its lack of long-haul destinations. This changed slightly after October 2012, when LA was the first long-haul destination for the blue and white double-deckers. They later operated on key routes to Sydney, Melbourne, Tokyo, Paris, Amsterdam, Vancouver, London (briefly), and within China to Chengdu, Shenzhen, Shanghai, Kunming, and notably Beijing.
China Southern announced in May last year that it would review its long-term strategy with the A380. Chinese website Sohu reported earlier this week that the decision has been made against the A380, quoting internal documents it has seen. This supports earlier reports from other Chinese aviation reporters that the faith of the type was sealed with the grounding of B-6136 and B-6137. Other A380 operators have brought back the aircraft, notably Emirates, British Airways, Singapore Airlines, Qantas, Qatar Airways, but the type has been retired with Air France and Lufthansa.
Phasing out the A380 makes a costly cabin update unnecessary
One of the reasons may have been identical to that of Air France's decision to phase out the Airbus earlier than planned: the need for costly maintenance and a cabin update. With the five A380s being delivered between October 2011 and February 28, 2013, they are up for a D-check in the next few years, although they should be relatively low on flight hours. The cabin, notably First Class and Business Class, seem dated by nowadays standards, with lots of plastic. The newer A350-900s have a much better product. Foregoing maintenance and a cabin update saved Air France some €500 million, Group CEO Ben Smith said in 2020, but with a fleet of ten aircraft. China Southern must have saved itself at least half of that.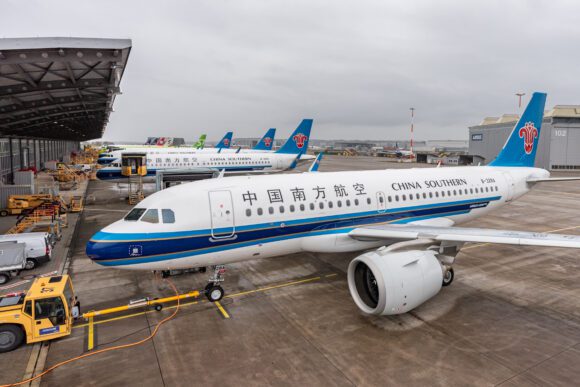 Four shiny new A319neo's at the Delivery Center at Airbus in Hamburg. (Airbus)
As it says goodbye to its biggest aircraft, China Southern welcomed the first two Airbus A319neo's on February 18 that are at the other end of the specter. The picture at Airbus in Hamburg shows that the airline has more A319neo's coming, which makes it one of the few operators of the type. Airbus has sold only seventy of the type and until last week delivered four, all ACJ319neo's corporate aircraft. Air Cote d'Ivoire has two commercial A319neo's on order, Spirit Airlines 31, and thirty are for undisclosed customers. China Southern isn't listed in the order book.
The A319neo falls short of the huge success of the A319ceo, of which China Southern still operates nine, having had 32 in the fleet. Airbus sold 1.486 ceo's, of which 1.376 are still in active service.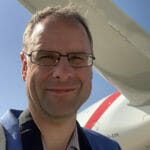 Active as a journalist since 1987, with a background in newspapers, magazines, and a regional news station, Richard has been covering commercial aviation on a freelance basis since late 2016.
Richard is contributing to AirInsight since December 2018. He also writes for Airliner World, Aviation News, Piloot & Vliegtuig, and Luchtvaartnieuws Magazine. Twitter: @rschuur_aero.