Trust among the aerospace industry has been in decline for some time. With strained relationships between aerospace customers and suppliers, the opportunity for partnership to solve complex problems is compromised. Never has it been more important for OEMs and Suppliers to collaborate and re-build. Join us for an interactive discussion on how to transform your business post-crisis by building trust with your customer.
This session will be delivered by Justus Breese, VP Commercial Programs, UMBRA Group, Jon Ostrower, Founder of The Air Current, and Fiona McKay-Ready, Aerospace Culture Thought Leader, Ready To Fly.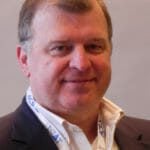 Co-Founder AirInsight. My previous life includes stints at Shell South Africa, CIC Research, and PA Consulting. Got bitten by the aviation bug and ended up an Avgeek. Then the data bug got me, making me a curious Avgeek seeking data-driven logic. Also, I appreciate conversations with smart people from whom I learn so much. Summary: I am very fortunate to work with and converse with great people.