We are using Friday data for this update because this is the most recent information we have on flight numbers for US domestic service.  There has been a distinct swing down from the upward trend we have been seeing for the past few weeks.
The forecast rules are the same for both charts: 95% CI and looking out 180 days.
The most recent data show that passenger numbers are down and descending.  Flights, though, are are not.  Two weeks ago we were looking at ~60 passengers/flight.  As of Friday we were at 48.  Sunday, June 5 was the peak at 65/flight and matched the traffic level before the holiday weekend. The forecast for passengers/flight now looks to be 48/flight.  Currently, the air travel recovery looks weaker by ~20%.  That is a big drop from a wobbly trend.  Like everyone, we look forward to better news.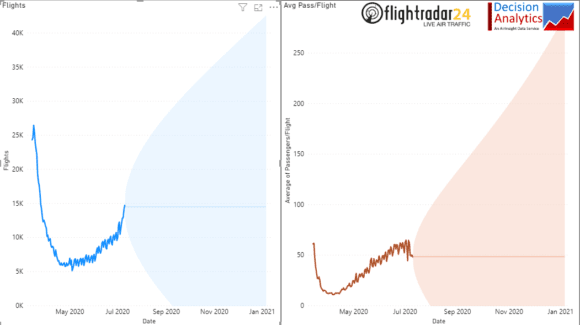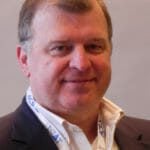 Co-Founder AirInsight. My previous life includes stints at Shell South Africa, CIC Research, and PA Consulting. Got bitten by the aviation bug and ended up an Avgeek. Then the data bug got me, making me a curious Avgeek seeking data-driven logic. Also, I appreciate conversations with smart people from whom I learn so much. Summary: I am very fortunate to work with and converse with great people.