With the Covid-19 pandemic in full swing, global airlines are cutting back mercilessly with a downstream impact being felt throughout the commercial aerospace supply chain.  On Friday Delta Air Lines, arguably the world's best-run airline, announced it was grounding 300 aircraft. Yes, 300!
The reactions to the threat of the pandemic have come faster than anyone could have imagined.  And these reactions have been brutal – the impacts will be felt for a long time as costs are slashed.  The greatest impact will, as always, be felt by the myriad people that keep this industry afloat and functioning.
American Airlines announced it would be retiring its 767s and 757s earlier than planned.  Airlines are going to retire any aircraft that has aged and requires expensive maintenance.  The pandemic offers an opportunity to rationalize fleets.  Readers may recall how the airline industry was not quite the same post 9/11 – we are likely about to see another shift which may be bigger in magnitude. 
American's 767s and 757s are aging and have operating costs that are unsustainable in the market.  With demand off and likely to take months to come back, this is the opportunity.  Other airlines can be expected to do the same.  Low fuel costs are of little salvation if the public won't travel.
Here is a model of the US airline industry that helps readers figure out where the fleet hits might come next.  Select airlines or models to see the fleet size and ages.  There are many aircraft that are over 20 years old and ripe for grounding.

The pandemic will end.  Travel demand will come back.  And then we will see a shortage of capacity and airfares will skyrocket.  Many of the grounded aircraft will never come back.  Airbus cannot supply the single-aisle demand on its own.  The pandemic might actually save the MAX and Boeing.  Weird, isn't it, how things might work out?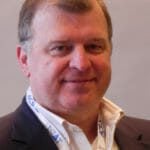 Co-Founder AirInsight. My previous life includes stints at Shell South Africa, CIC Research, and PA Consulting. Got bitten by the aviation bug and ended up an Avgeek. Then the data bug got me, making me a curious Avgeek seeking data-driven logic. Also, I appreciate conversations with smart people from whom I learn so much. Summary: I am very fortunate to work with and converse with great people.