On Monday, Viva and Avianca released a statement announcing they are seeking a quick merger authorization from the Colombian civil aviation authorities, looking to address the "complex financial situation" of the ultra-low-cost carrier founded in 2012. If approved, this merger would be the first step towards creating the bigger Abra Group Limited, a holding composed of these two airlines and GOL, plus a small investment in Chile's Sky Airline. 
Viva is in trouble
The ultra-low-cost carrier Viva operates flights in Colombia and Peru and has a fleet of Airbus A320-family-based aircraft. It has several international destinations, including Miami in the north and Buenos Aires in the south of the continent. To connect all these destinations, Viva flies mainly from Medellín International Airport (MDE) and Bogotá International Airport (BOG). The Peruvian operation is minimal compared to its Colombian counterpart and could easily be axed if necessary. 
After shutting down for six months in 2020 due to the COVID-19 pandemic, Viva Colombia has had a strong 2021 and 2022 from an operational point of view. The airline has increased its number of served passengers, weekly flights, and seat capacity by 76.5% compared to August 2019. Overall, Viva seemed like a poster boy of a strong recovery. 
Nonetheless, the airline is in trouble now. Viva explained: 
"Airlines worldwide are going through difficult times due to external variables such as the rising dollar, record fuel prices that represent more than 40% of operating costs, and the highest inflation in decades; these challenging and uncertain variables represent a risk to the financial sustainability and viability of Viva, and although the company has made different efforts to face this difficult situation, its complexity calls for scenarios to be put on the table to overcome this crisis."
Therefore, Viva and Avianca are seeking merger authorization from Colombia's civil aviation authorities, which would give Colombia and Latin America a new and strengthened competitor and boost connectivity in the region, giving Viva the ability to face adverse times such as those experienced by the airline industry as a solid player. 
The airlines added that this new group of airlines would significantly benefit passengers by having a more efficient cost structure, which would allow it to offer even lower prices and a route network that would promote direct connectivity between destinations. The new holding would also assure Viva of the financial continuity of its operations in difficult times.
The voice of the CEOs
Félix Antelo, Viva CEO and president, said:
"The rapid approval of this integration and therefore the incorporation of Viva into the Abra Group is vital for the sustainability and development of our company in the future and to continue delivering the best connectivity to Colombia, hand in hand with the successful 'Super Low Cost' model that benefits all travelers."
Avianca's CEO and President, Adrián Neuhauser, added:
"The request for integration with Viva seeks to fight for its survival in the market, as well as to maintain the competitiveness it has built during ten years of operation. Even with the complex panorama that aviation is experiencing in the world due to rising fuel prices, as well as the historical inflation in the region, Avianca has a solid financial position, evident in recent announcements, which would allow it to achieve synergies and take advantage of economies of scale with Viva, provide financial support and participate in its management. We are confident that the Aeronautical Authority will be able to study this request promptly, given its relevance to the country".
Would a Viva-Avianca merger be good?
A merger between both carriers would give them 48% of the weekly departures and 57% of the seats available from Colombia, according to data by Cirium. They would also have a fleet commonality; both airlines operate Airbus narrowbodies for domestic and regional markets (Avianca also has several Boeing 787 Dreamliners for long-haul segments). 
Viva's ULCC model and extensive domestic connectivity between Colombian regional capitals could feed Avianca's largest long-haul services very well. 
Also, by implementing a joint network strategy (which could be enhanced even more with the creation of the bigger Abra Group Limited), Avianca could provide better competition against LATAM and Copa Airlines in regional and long-haul connectivity. 
Nonetheless, it seems to be critical that the new Abra Group keeps the brands of each airline. We should expect the Abra Group to behave similarly to what we have seen from European groups such as Air France-KLM, Lufthansa Group, and the International Airlines Group (IAG). Their rationale could be to act as a consolidator in the European market, strengthening their positions in Bogota, Medellin, and Sao Paulo (and possibly Santiago de Chile in the future).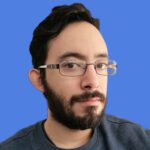 Daniel Martínez Garbuno is a Mexican journalist. He has specialized in the air industry working mainly for A21, a Mexican media outlet focused entirely on the aviation world. He has also published on other sites like Simple Flying, Roads & Kingdoms, Proceso, El Economista, Buzos de la Noticia, Contenido, and Notimex.