Since 2015, Indigo has had an unassaiblelead in passenger traffic
The loss of Jet was a big hit but the others stepped into the breach quickly
The main beneficiaries of the loss of Jet appear to SpiceJet and GoAir.  Not Air India.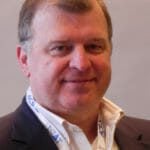 Co-Founder AirInsight. My previous life includes stints at Shell South Africa, CIC Research, and PA Consulting. Got bitten by the aviation bug and ended up an Avgeek. Then the data bug got me, making me a curious Avgeek seeking data-driven logic. Also, I appreciate conversations with smart people from whom I learn so much. Summary: I am very fortunate to work with and converse with great people.