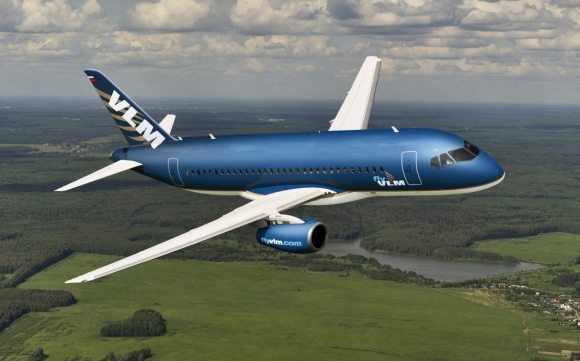 Ilyushin Finance Corporation (IFC) and the Belgian carrier VLM Airline signed an LOI for  two SSJ100s with options for additional two plus ten aircraft.
"The LoI signed by VLM represents an interesting achievement in a very competitive market like Europe – states Nazario Cauceglia, CEO of SuperJet International – This confirms that the SSJ100 is the best choice, what exactly the regional market needs today. It is certainly the most optimized aircraft in the 100-seat market in terms of total operational costs and of ownership costs compared to its direct competitors. This important transaction is also the result of an attractive financial offer. We are pleased to provide our customers with exceptional financial packages that can be converted into operating lease-agreements. Financing is a key aspect and I am sure this approach will pave the way of the SSJ100 towards the success".
This order may seem small, and like… Continue reading →
As reactions to the disruptive longer range A321neo idea from Airbus percolates, we took a look at the key market for this aircraft. Take a look at the tables below: there are 636 (~65% of all 757s delivered) Boeing 757s in US airline service.  In the second table we see how the model breakdown looks.

Nearly 70% of the US fleet is the 757-200 model.  This is where it appears the new A321neo is being aimed.  Now lets see where Airbus sales team will be focusing their attention.

Even as we consider the fleet, it is worth noting the 757 has started to age.  American is retiring 19 or 18% of its 757 fleet by year end.  United has plans to retire 37, or 28% of its 757s this year.  Delta has not shared its 757 retirement plans.  But two of the big… Continue reading →