An item at the recent Paris airshow that caught some attention was the emergence of the former Dornier 328 as the TRJ328.   Take a look at our video of the presentation made by Sierra Nevada about the TRJ328 and their moving the line to Ankara, Turkey.
Even with an order of 50 aircraft from the Turkish state and the likelihood the state will lean on local airlines to buy more, how big is this market?
"There's a big gap in the jet market and there's nothing to fill it," ERA Director General Simon McNamara said in an interview. "There won't be the same numbers as for a Boeing 737 or Airbus A320, but it's stable demand."
There are about 5,000 small regional aircraft still flying, according to Dave Jackson, managing director of the 328 program at Sierra Nevada, who said the company is seeking about 500 orders split… Continue reading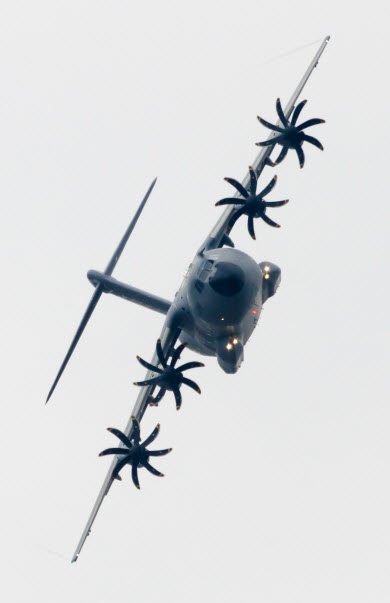 Spain's DGAM has given Airbus authority to resume production deliveries.  This allows Airbus to start moving aircraft again after the recent fatal crash.
Airbus brought an A400M to the airshow where it performed daily (picture).
France has taken delivery of MSN19, its seventh of 50 on order.  The UK's RAF has a few aircraft also being readied for delivery.
Airbus has a production plan of 13 aircraft for 2015 and four more are undertaking test flights.   Currently customers include France (7), UK and Turkey with two each and Germany and Malaysia each with one.  The crashed aircraft was set for delivery to Turkey.
An interesting piece of information about the A400M, its official name. There are five company-owned development aircraft, of which only three are now in use, were nicknamed "Grizzly" by the Airbus Military Flight Test Department. The name "Atlas" was formally adopted by… Continue reading →