Recently a number of airlines flying Boeing 737s have switched to the latest Aviation Partners' (APB) winglet. The new device is called Split Scimitar, as shown in the image. Its shape is quite different from the previous blended winglets seen on 737s.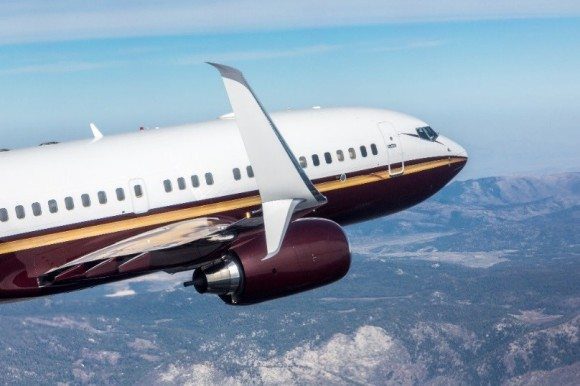 United Airlines was the launch customer and other airlines have ordered the new Scimitar device. The new device is said to improve fuel burn from the previous winglet's 3.5% to 5.5%, a very significant   savings.
Very few company initiatives will have as dramatic an impact that the "Partnering for Success" program introduced by Boeing creates.  This new program fundamentally changes the way Boeing does business with companies that manufacture components for its aircraft, which is about 2/3rds of the content.
The new program, in a nutshell, calls for a 15-25% price reduction to Boeing, in exchange for participation in the anticipated higher volumes as the industry continues to grow and Boeing expands production rates.  As a part of the program, Boeing also increases its control of the aftermarket, prohibiting direct sales of most spares, providing Boeing another opportunity for mark-ups to its end-user airline customers.