Fascinating interview – insight on JAL's A350 selection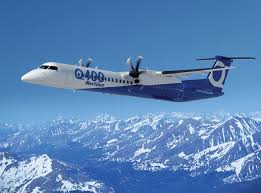 A new regional airline, Air Kazakhstan is being established in the Central Asian republic and is expected to begin flying early next year.  The state investment fund, Samruk-Kazyna and Air Astana will be partners in the formation of a new regional airline, to provide domestic feeder service to Air Astana's operations.  Air Astana ceased its regional operations last year when it retired a fleet of aging Fokker 50 aircraft, which has left a transportation gap in domestic service from airports too small to handle jets.
Current plans are for the new airline to be registered by May with the civil aviation authority and to begin taking deliveries of aircraft before the end of the year, with service start-up in early 2015.  The country has also planned  upgrades to 16 regional airports to accommodate regional airline service.